Warwick – Sanyo VRF Air Conditioning System Replacement with Panasonic VRF System Replacement
Chillaire Limited carried out the installation of a new Panasonic VRF system at a customer site in Warwick recently in Tournament Court, Edgehill Drive, Warwick in Warwickshire.
The new Panasonic VRF system replaced an existing Sanyo VRF system that had reached the end of its life cycle and was becoming problematic. Sanyo spares were becoming difficult to obtain and it was becoming very costly for the client to maintain the existing Sanyo VRF system.
The existing Sanyo VRF system consisted of multiple indoor ducted fan coil units linked to an external VRF heat pump, heat recovery 3 pipe outdoor unit. Adjacent to each indoor ducted fan coil unit there were changeover boxes to provide instant changeover cooling or heating when required.
Sanyo air conditioning no longer exists as a manufacturer. The brand was bought out by Panasonic and was amalgamated into the Panasonic range.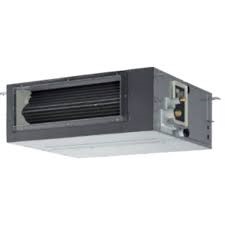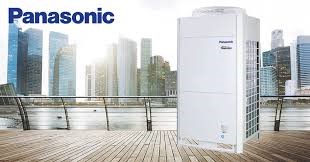 Chillaire Limited matched the existing Sanyo VRF system cooling & heating capacities and electrical power capacities. We also matched the ducted fan coil units, changeover boxes, controllers and the 3 pipe heat recovery outdoor unit to the equivalent form the Panasonic VRF range.
The existing refrigerant pipe work, control cables, mains electrical power cables, drainage pipe work and ducting were all re-used to save the client cost, only the indoor and outdoor units were replaced. We flushed the refrigerant circuits with cleaning agents to remove any contamination and our engineers carried out triple vacuum and nitrogen tests.
Some of the existing ducting had to be modified to fit the new Panasonic ducted fan coil units, however even this was all minimal modifications and work.
The replacement of the Sanyo VRF with Panasonic VRF was completed during 2018 and on completion was tested and was been left working satisfactorily and it is still operating fine without any issues.
Where before Chillaire Limited were attending site regularly to attend to breakdowns on the old Sanyo VRF system, this has not been the case with the new Panasonic VRF system.
The new Panasonic VRF system should be more cost effective to operate as it is the latest new component design and it has the latest inverter technology.
Chillaire Limited has been looking at Sanyo air conditioning system replacement for other clients locally in the Warwickshire, Midlands, Worcestershire, Leicestershire, Northamptonshire areas and throughout England & Wales.
Chillaire Limited specialises in Sanyo air conditioning systems, our engineers have very in depth knowledge of the brand.
If you have Sanyo air conditioning systems on site, whether they are Sanyo air conditioning split systems, Sanyo heat pump air conditioning split systems or Sanyo VRF systems and you are experiencing problems or are considering replacement, but wish to do it at a minimum cost give Chillaire Limited a call. We offer a free no obligation site survey and quotation service which is for new installation sales only. If you have a breakdown on Sanyo air conditioning system and need an engineer, please call us for a fixed quotation or enquire about our very reasonable rates.
Chillaire Limited have been replacing Sanyo air conditioning systems all over the Warwickshire, Leicestershire, Northamptonshire, Worcestershire, West Midlands and Birmingham area and generally throughout England and Wales. Our Freephone number 0800 092 9898
For new air conditioning systems, heatpump air conditioning systems or if you are looking to replace an existing Sanyo air conditioning system or any other manufactured air conditioning system call Chillaire Limited for a free no obligation site survey and quotation.
You can contract us through our website www.chillaire.co.uk or email us at sales@chillaire.co.uk.
You can call anyone of our local offices: