Sanyo Heat Pump & VRF & Chiller Spares
We are still able to continue to source spare parts for existing Sanyo heat pump air conditioning systems and chillers or offer replacement systems. This can be done by matching existing Sanyo split Air Conditioning Systems, Heat Pump Systems, VRF Systems or Chiller Units with new Panasonic alternatives from their wide range of products.
Panasonic merged the Sanyo brand during 2012 into the Panasonic brand, with the product ranges of both brands combing under the Panasonic logo. The Sanyo name ceased to be an active brand, at least in heat pump / air conditioning / VRF & chillers.
This meant that in the UK, virtually all of the Sanyo RAC products and Sanyo residential air to water range were replaced by Panasonic equivalent ranges.
Panasonic commenced the replacement of the Sanyo commercial products, launching with the ECOi electric VRF systems, which replaced the previous Urban Multi UM4 range in its entirety and running alongside Panasonics own FS-Multi simplified VRF range. A new Panasonic range branded Elite PACi and GHP was brought in, with Elite PACi being run in parallel with Panasonics own FS range.
Over a period of 2 years (by 2014) the existing Panasonic FS and FS-Multi ranges had been discontinued in the UK and the entire Panasonic commercial air conditioning and heating ranges are now based upon what was Sanyo's PACi, ECOi and ECOG products.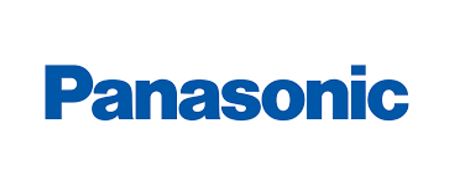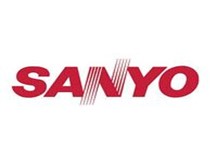 Supporting old Sanyo versions of products with new Panasonic is relatively easy because the electronics are virtually identical.
Older Sanyo product spares can still be sourced with technical support and connecting additional controls or indoor units, even replacing indoor or outdoor units is possible.
Chillaire Limited have done this on many occasions for many customers. We have attended customer sites to assist with modifications or repair of old Sanyo systems without issue. We can attend site and investigate any existing Sanyo system and provide equivalent Panasonic solutions.
We also have access to Sanyo technical support through Panasonic UK. We are able recognise Sanyo model references and match them with the latest Panasonic replacement parts or replacement Panasonic system, so as far as Chillaire Limited are concerned it is business as normal. Chillaire Limited, as a Panasonic distributor, feel it is important we are able to offer the Sanyo parts replacement service with its long association with the brand.
We continue to offer a wide range of spare parts for all the heat pumps and air conditioners supplied by Sanyo into the UK market. These include the Scroll Compressor, Inverter Compressor, Swing Compressor, Sanyo PCB's (Printed Circuit Boards), Air Filters, Fan Motors, Thermistors, Drain Pumps, Remote Controls, Expansion Valve, Condenser Coil, Solenoid Valve, Crankcase Heater, Electronic Thermostat, Float Switch, Magnetic Contactor, Capacitor, High Pressure Switch and Sensors.
We also offer a free site survey and quotation for any existing Sanyo heat pump air conditioning / VRF or chiller system replacement required. If you need a replacement now or are planning to replace your Sanyo product / system in the future, call us today for a free consultation discussion or to arrange a free survey and quotation.