Winter Warm Gas Fired Heating
Winterwarm have been provide heating solutions for industrial and commercial environments & applications. Warm air heating systems are both cost effective and comfortable, providing a pleasant working environment at reasonable cost. Whether you are heating a factory, warehouse, workshop, showroom or just about any other building, there is a heating solution from Chillaire Limited using Winterwarm gas fired heating appliances that will meet your needs.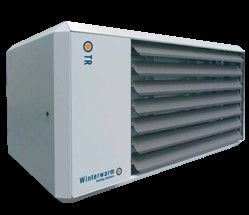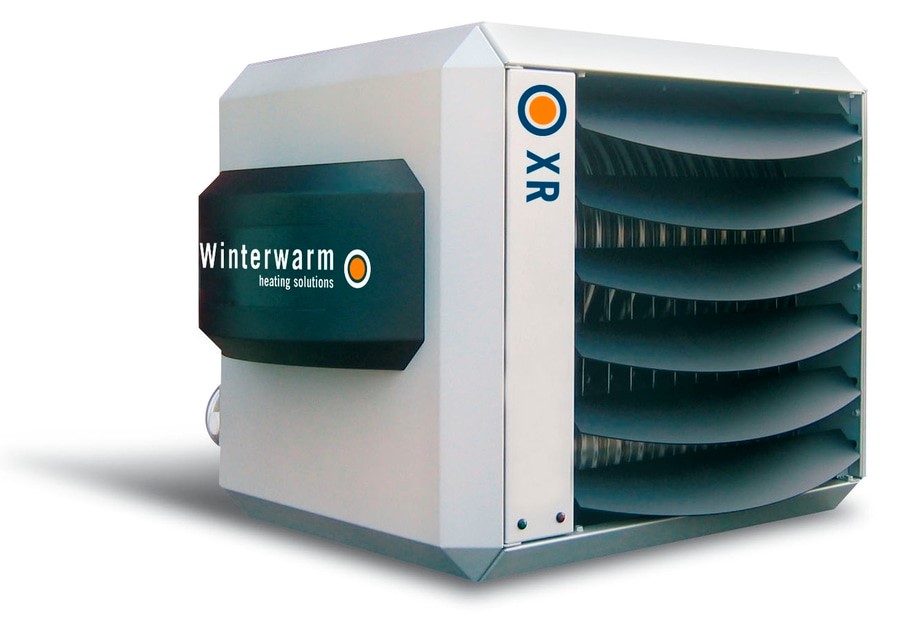 Winterwarm Gas Fired Appliances for Applications such as:
Workshops
Showrooms
Warehouse
Production Area
Storage Area
Sports Halls
Gymnasiums
Factories
& Many more…….
Principles of Winterwarm Heating Systems:
Indirect heating systems differ significantly from other forms of heating (e.g. electric heating, underfloor heating, direct-fired, etc.)  in that heat is transferred the space via a heat exchanger within the unit or by radiant tubes. These heating systems tolerate a wide range of working environments (e.g. high levels of solvents or dust) as the combustion is completely self-contained and can be located remotely if required. The range of heating systems includes: 
Gas-fired heaters (natural gas or LPG): available as suspended unit heaters, radiant tubes or floor-mounted cabinets
Oil-fired heaters: available as floor-mounted cabinet heaters
Fan coil units: using hot water from conventional boilers, biomass boilers or heat recovery systems
Benefits of Winterwarm Heating Systems:
Winterwarm is a leading provider of heating solutions which have various characteristics that benefit customers:
Fully programmable controls: This is particularly beneficial in cases of intermittent use or when heat demand is erratic (e.g. community halls).  Unlike underfloor heating for example, the heating can be effective for relatively short periods of time.
Wide range of outputs: This allows heat output to be closely matched to overall requirements and allows comprehensive "zoning" options to help minimise fuel costs.
Sealed combustion systems: This avoids introducing products of combustion into the space and is very tolerant of pollutants within the atmosphere unlike direct-fired heating systems.
Natural gas, LPG or oil-fired. Generally considered more cost-effective than electric heating.
Recent Winterwarm model XR gas fired heater installation in Derby by Chillaire Limited complete with mains gas pipe and mains electrical power supply installation plus controller wiring and set up: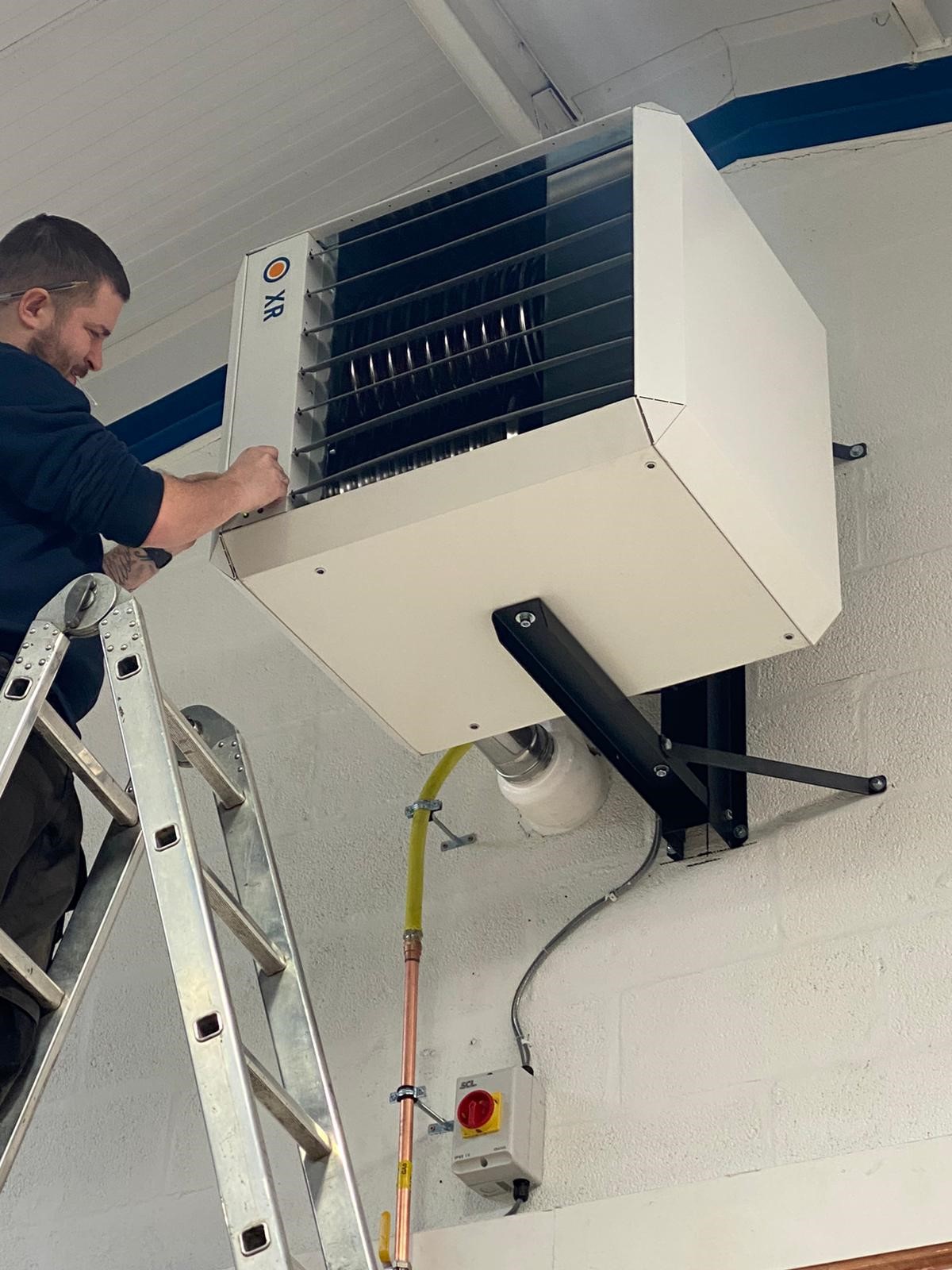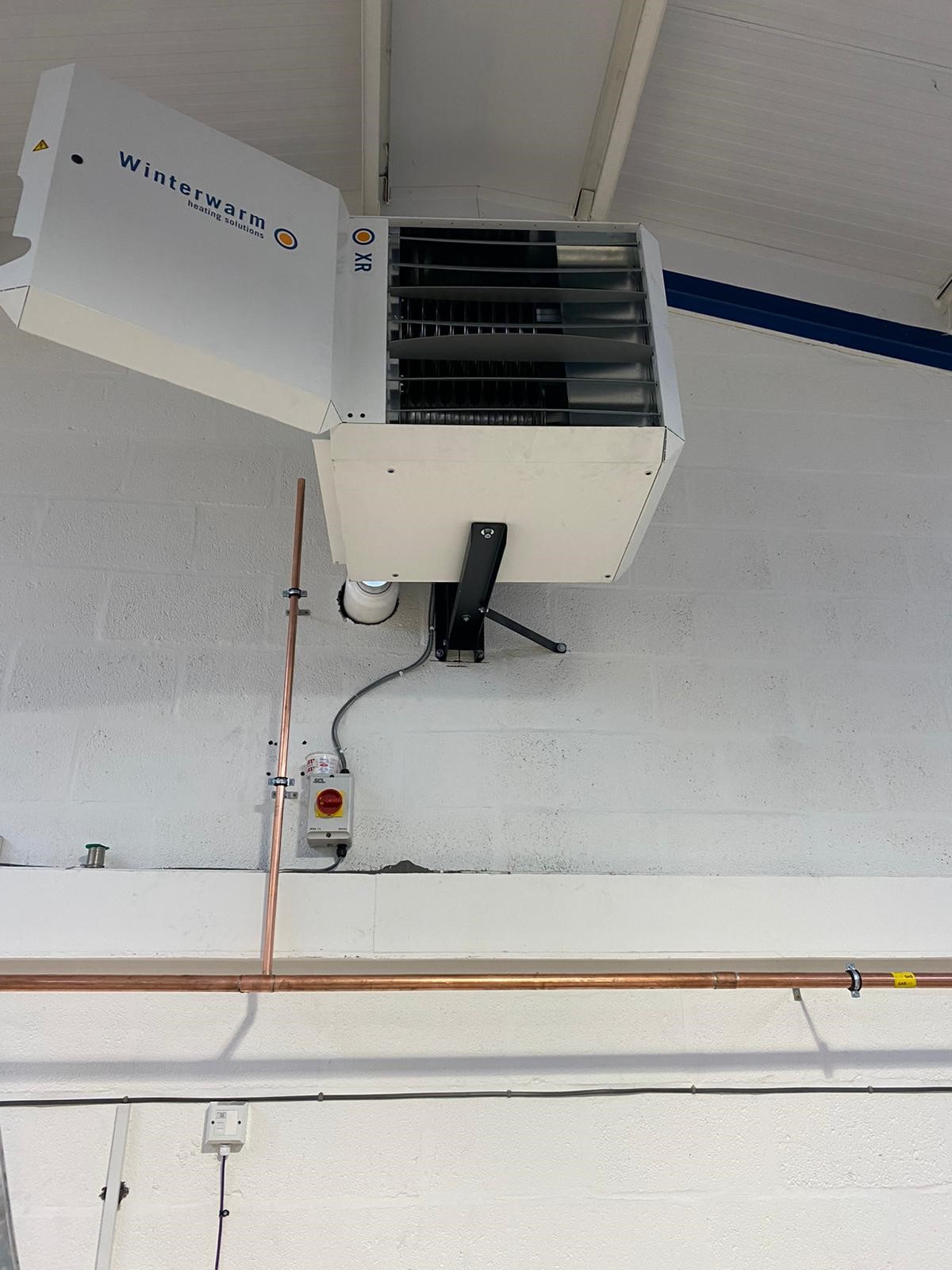 Call Chillaire Limited today to assist you with your commercial or industrial heating environment or application requirement. From initial site survey, design, supply, installation, warranty and future planned maintenance with 24 hour service.
We have offices throughout central England:
Email Address: sales@chillaire.co.uk / service@chillaire.co.uk