Air Conditioning Kettering
For all air conditioning & industrial heating solutions in Kettering, including installation, maintenance and emergency repairs with Chillaire Limited.
Chillaire Limited has been providing its service in design, sales, installation, maintenance and repairs in Kettering to a wide range of industrial and commercial businesses as well as to owners of residential properties for over 20 years.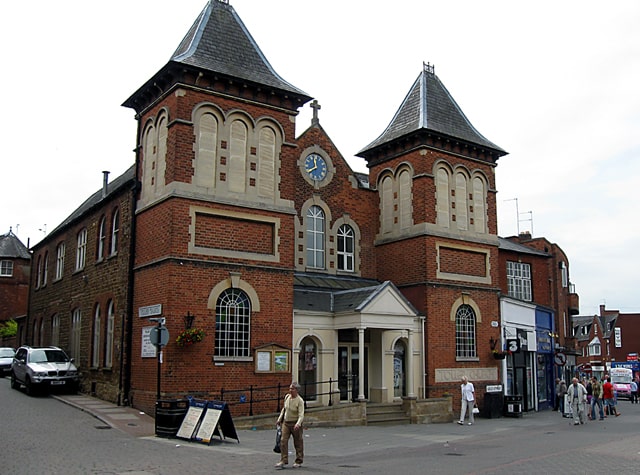 We have built a reputation in Kettering and across the UK for quality contract air conditioning installations and servicing. We are approved Daikin and Mitsubishi partners for the design, selection and installation of a wide range of air conditioning and heat pump systems.
In addition to being Daikin and Mitsubishi partners we are approved supplier & installer of a  wide range of other manufactured systems such as, Hitachi, Panasonic, Fujitsu, Carrier, Lennox, LG, Samsung, Airedale, Powrmatic, Combat, Airwell, Trane, Denco, Stulz, ICS, Hamworthy, Vaillant, Hoval, Potterton, Vapac, VES, Vent-Axia, Menerga and many more.
Kettering Office Address
10A Silver Street
Kettering
Northamptonshire
NN16 0BN
For Industrial Heating in Kettering, we can offer gas / LPG or oil fired heaters by Powrmatic & Combat for who we are approved supplier installers, call us on 01536 384046 or 0800 092 9898 or email us for new sales at sales@chillaire.co.uk and for service or repairs at service@chillaire.co.uk
In addition to our specialist air conditioning services we also provide comprehensive HVAC services in heat recovery, energy efficient systems and maintenance technologies.
Air Conditioning Repairs Kettering
We have a professional repair and maintenance service team who ensure that all of our clients in Kettering and their systems in their building are kept working proficiently all year round. We also operate a 24-hour air conditioning & heating call out service (contract customers only) for emergency repairs where more urgent situations concerning a faulty system can arise and potentially have negative effects on the health and safety of a business.
Office Air Conditioning Kettering
At Chillaire we specialise in installing office air conditioning for companies of all sizes. With the unpredictable weather in the UK, it is difficult to know when the next heatwave is coming, but when it does, it can really impact on a working environment.
Office air conditioning is now becoming essential rather than a luxury and our team at Chillaire are experts in all installations using a wide range of highly trusted manufacturers, that we have used for many years.
We are happy to offer a FREE site survey and talk through all of your requirements to make sure we tailor make the right solution for you and your office. All of our staff are employed and you can feel secure knowing that we are a Safe Contractor approved business that has been installing office air conditioning for almost 30 years.
We also offer service maintenance contracts and a 24 hour emergency service facility all year round. So whether you have a small single office or a large office complex, Chillaire can offer the professional service you need.
Air Conditioning Installations Kettering
Kettering customers also have a comprehensive installation service from Chillaire Limited. We are highly reputable due to being manufacturer-approved installers of all major chiller and close control systems.
With many of years of experience in the fitting of air con units around Kettering, our professional air conditioning installers can fit all types of air conditioning systems into your building. Give us a call today for more about our Kettering air conditioning installations.
More about Chillaire Limited – Air Conditioning Services
We have a highly skilled team of air conditioning engineers who are experienced in installing AC units and heating equipment to industrial and commercial markets in Kettering.
If you require a new air conditioning or gas heating installation, depending on your market sector, we will be able to advise you on the best air conditioning units to put in your building. We install many types of air conditioning or gas fired heating systems, from water chillers and VRV units to heat pump based split systems or warm air or radiant tube heating.
Kettering market sectors
Our Kettering air conditioning services cover several industrial and commercial markets. These include the following market sectors throughout Kettering:
Office 
● 
Healthcare 
● 
Hospitality 
● 
Restaurants & Retail 
● 
Education 
● 
Industrial 
● 
Factories 
● 
Production 
● 
Manufacturing 
● 
Warehouse & Distribution 
● 
Residential
In addition to Kettering we deliver our services UK wide.
Chillaire Limited
10A Silver Street
Kettering
Northamptonshire
NN16 0BN