Air Conditioning Leicester
For air conditioning in Leicester, then why not choose the expertise of Chillaire? We've worked in the industry for nearly thirty years, and during this time, we've become experienced and knowledgeable specialists when it comes to designing, installing and maintaining air conditioning, both commercially and domestically.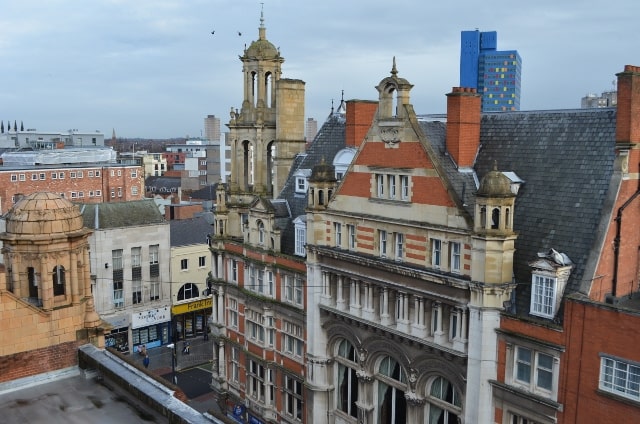 Helping You Control Your Environment
These days, air conditioning units provide both a heating and cooling element to ensure that whatever the weather you can be comfortable and content.
We're committed to making sure that each unit has minimal impact on the environment, which is why we design every one of our installations very carefully to ensure that they are able to provide optimal efficiency whether in the workplace or at home.
We work with some of the biggest brands in the industry, including Mitsubishi, Daikin and many other big names, to ensure you're getting only the very best the industry has to offer.
Air Conditioning Repairs in Leicester
We've built up an outstanding reputation in the industry, for our depth of knowledge and high level of customer service.
In addition to designing and installing air conditioning in Leicester, we offer a great selection of repair and maintenance options to ensure your air conditioning can perform at its very best over the course of many years to come.
These services include:
– Inspecting filters, evaporator coils and airflow
– Identifying refrigeration and pressure levels
– Pinpointing any leaks
– Wiring inspections
– Checking insulation and pipework
– Comprehensive service reports
Leicester Office Address
3rd Floor, St. George's House 6 St George's Way
Leicester
Leicestershire
LE1 1QZ
Office Air Conditioning in Leicester
At Chillaire we specialise in installing office air conditioning for companies of all sizes. With the unpredictable weather in the UK, it is difficult to know when the next heatwave is coming, but when it does, it can really impact on a working environment.
Office air conditioning is now becoming essential rather than a luxury and our team at Chillaire are experts in all installations using a wide range of highly trusted manufacturers, that we have used for many years.
We are happy to offer a FREE site survey and talk through all of your requirements to make sure we tailor make the right solution for you and your office. All of our staff are employed and you can feel secure knowing that we are a Safe Contractor approved business that has been installing office air conditioning for almost 30 years.
We also offer service maintenance contracts and a 24 hour emergency service facility all year round. So whether you have a small single office or a large office complex, Chillaire can offer the professional service you need.
The Leicester Air Conditioning Team
Every specialist installation expert in our Leicester air conditioning team is entirely up to date with the latest certifications – including a valid CSCS card. As well as this, each of our technical experts must also comply with the latest regulations for the safe transportation and handling of refrigerant.
We offer a wide array of customers in a broad selection of sectors, from large warehouse operations and retail premises to smaller areas such as offices and private homes. No matter the size of the installation, we always ensure we work closely with each of our customers to ensure that the best solution can be found.
We've always been committed to providing our customers with the very best Leicester air conditioning systems, and our personable, helpful expertise ensures that we can offer the very best products that meet the specific needs of each individual customer.
Office 
● 
Healthcare 
● 
Hospitality 
● 
Restaurants & Retail 
● 
Education 
● 
Industrial 
● 
Factories 
● 
Production 
● 
Manufacturing 
● 
Warehouse & Distribution 
● 
Residential