Green Buildings
Environmentally Friendly and Shown to Improve Business Performance
Green buildings are not only environmentally friendly; there's growing evidence that they can also improve overall business performance.
We all understand that modern heating, ventilation and cooling systems are efficient and can save us money. However, green buildings can reduce absenteeism and improve morale.
Some forward-looking employers are also using their high-quality working environment as another way to attract and retain the best talent.
Understanding the benefits of green buildings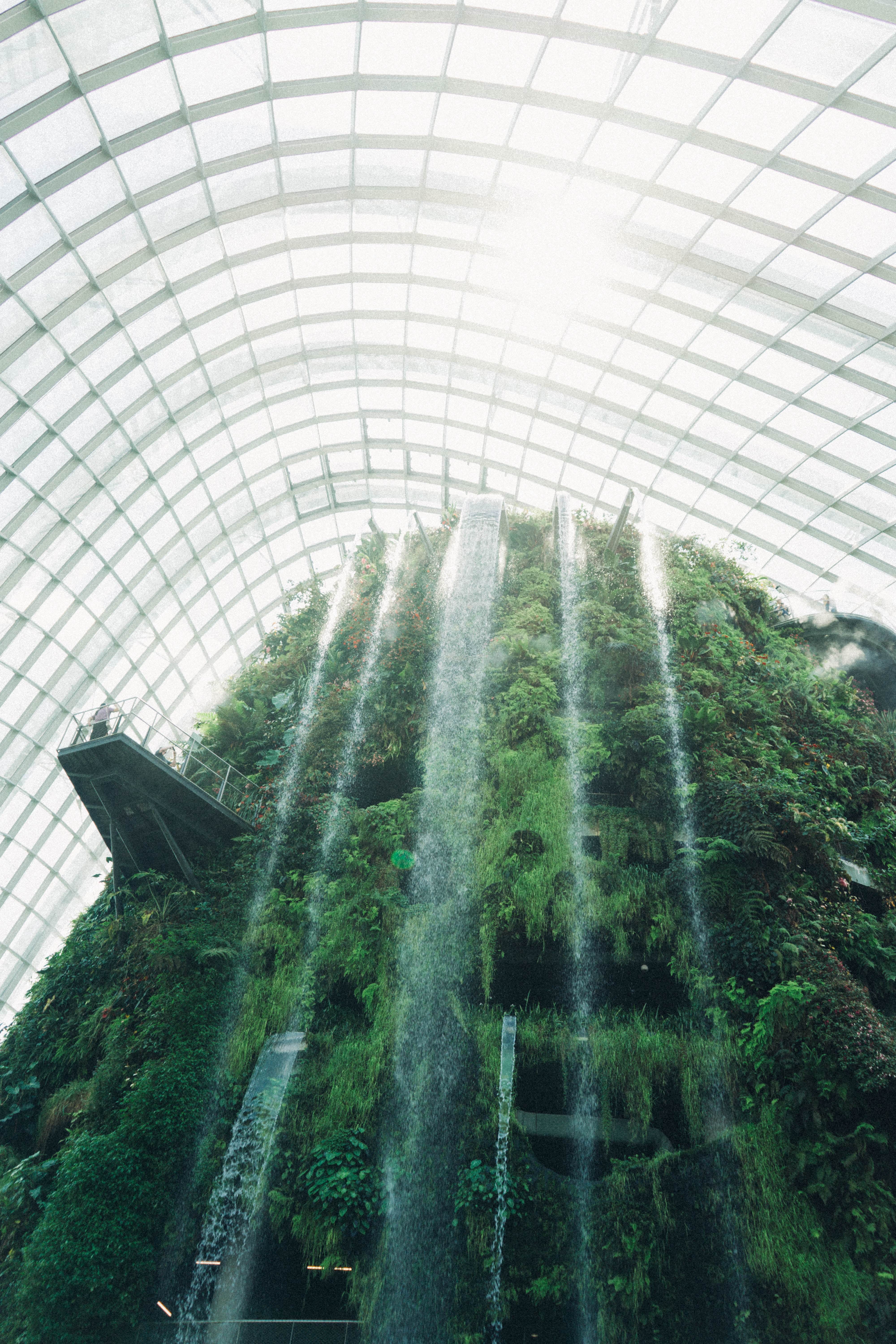 Understanding the benefits of green buildings
Around half of owners don't know the financial impact of their green buildings.
These can include:
Quicker lease periods.
Premium rents.
Higher building values.
While good feedback and a lack of complaints can indicate the positive impact of green buildings, more structured information will help to make the case.
Almost two-thirds (62%) of owners are now looking to employee satisfaction and engagement surveys to improve their understanding of the benefits of green, sustainable healthy workplaces.
Expert view on green buildings
Industry experts have highlighted that enhanced air quality and comfortable temperatures are at the top list when it comes to a healthy workplace.
For many years research has been available that shows how specific building strategies that include improved natural daylight and air quality can enhance learning and attentiveness in education, recovery rates in healthcare buildings and productivity in general office settings.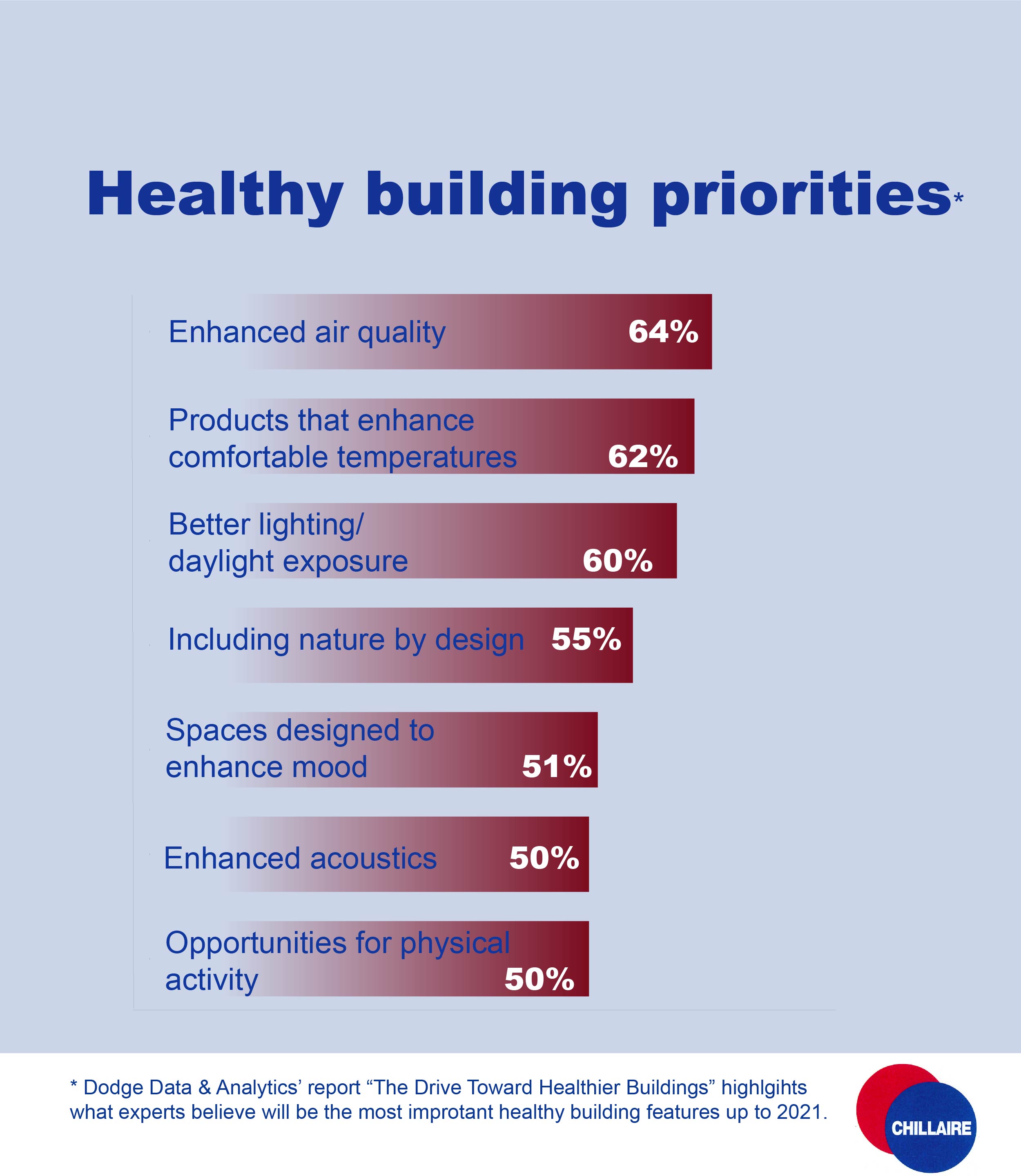 The top benefits expected by public health professionals are improved emotional and social wellbeing. Their aim is to make building owners, architects, construction companies and facilities managers more aware of the importance of health buildings. While all of these groups already consider the health and wellbeing of building occupants, it isn't their top priority and is often outweighed by design and construction costs.
If you are interested in enhancing the health of your building with better air quality and temperature control, we'd be happy to give you some advice. Please get in touch.
---
For other areas please see our local addresses below:
North UK & Leicestershire Office: 3rd Floor, St George's House, 6 St George's Way, Leicester LE1 1QZ Tel: 0116 202 5094 or email sales@chillaire.co.uk
North Warwickshire Office: Unit 1 Veasey Close, Attleborough Fields Industrial Estate, Nuneaton, Warwickshire CV11 6RT Tel: 024 7632 0300 or email: sales@chillaire.co.uk
Northamptonshire Office: Moulton Park Business Centre, Redhouse Road, Moulton Park, Northampton, Northamptonshire NN3 6AQ Tel: 01604 269540 or email: sales@chillaire.co.uk
Redditch / Alcester Office & West UK Office: Minerva Mill Innovation Centre, Station Road, Alcester, Warwickshire B49 5EH Tel: 01789 273289 or email sales@chillaire.co.uk
Kettering & East UK Office: 10A Silver Street, Kettering, Northamptonshire NN16 0BN Tel: 01536 384046 or email sales@chillaire.co.uk
You can call us on our Freephone number: 0800 092 9898