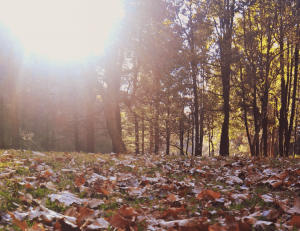 The use of heat interface units (HIUs) and centralised plant is becoming popular for blocks of flats, apartments, or even larger schemes.
As energy efficiency standards become more stringent, effective heating and cooling in modern properties will become a priority.
Industry experts say HIUs are going to be an important part of the UK's low carbon economy.
What are district and community systems?
'District' systems provide services through a network of pipes from a central source to several buildings, which could include houses, flats or apartments, offices, schools, shops, and community centres.
Community and communal systems are similar, but on a smaller scale, perhaps serving a single block of apartments.
Why are HIUs used?
Centralisation helps developers to meet demanding energy-efficiency targets for new buildings, either using traditional fuels or low-carbon and renewable technologies. A controller monitors and regulates use to optimise performance, working with the room thermostat.
Without an HIU temperature control, metering and billing can cause problems, because usage can't be monitored.
HIUs allow councils and landlords operating multi-tenanted buildings to remotely monitor use and accurately charge users. Metering can also encourage occupants to reduce their energy consumption.
Where are HIUs installed?
Many HIUs are small enough to fit into a kitchen cupboard, for example, or and can be installed in the dividing walls or in easily accessible 'landlord' spaces.
They can be installed at first-fix and only connected when the property is handed over, and can be easily inspected and maintained, making them a practical solution. There's less need for gas distribution pipework which also saves costs.
Energy-efficiency and HIUs
Parliamentary committees on Climate Change and Science & Technology both say that decarbonisation of heat is our single biggest challenge and argue that wider use of HIUs is the key.
Specialists have highlighted that HIU performance is critical to the overall efficiency and effectiveness of heat networks but it is often overlooked.
The government's Business, Energy and Industrial Strategy Department funded a research project that identified poor performance of HIUs was one of the key causes of the gap between design and actual performance.
HIUs will also make it more practical to use low carbon or renewable technologies such as biomass, solar water heating or combined heat and power (CHP) in multi-occupancy schemes.
A new test standard for HIUs
Typically, assessing a building's heat network performance focusses on the energy centre and pipework rather than performance within a building, sometimes resulting in a poor experience for users.
A new UK Test Standard for HIUs has been developed by the Building Engineering Services Association (BESA) and is now being adopted by HIU manufacturers and heat network developers.
What difference will a new HIU test standard make?
Previously it was difficult to assess the relative performance of HIUs. This meant that heat network designers couldn't make informed decisions.
The BESA standard was developed on behalf of consumers, which means the new test places a heavy emphasis on the experience of end users.
The BESA Standard has also increased research and development that is now leading to improved HIU performance and safety.
Chillaire – a national heating, ventilation and air conditioning partner
Centrally located in Nuneaton, and with offices around the UK, Chillaire is a trusted partner for design, installation and maintenance of heating, ventilation and air conditioning systems.
You can contract us through our website www.chillaire.co.uk or email us at sales@chillaire.co.uk.
You can call any one of our local offices:
Nuneaton & Warwickshire Office: Unit 1 Veasey Close, Attleborough Fields Industrial Estate, Nuneaton, CV11 6RT. Telephone: 024 7632 0300
Coventry & West Midlands Office: 16 Lythalls Lane, Holbrooks, Coventry, West Midlands, CV6 6FG. Telephone: 024 7624 9440
Leicester & Leicestershire Office: 3rd Floor, St George's House, 6 St George's Way, Leicester, Leicestershire, LE1 1QZ. Telephone: 0116 202 5094
Redditch & Alcester & Worcestershire Office: Minerva Mill Innovation Centre, Station Road, Alcester, Warwickshire, B49 5EH. Telephone: 01527 531275
Northampton & Northamptonshire Office: Moulton Park Business Centre, Redhouse Road, Moulton Park, Northamptonshire, NN3 6AQ. Telephone: 01604 269540
Kettering, Corby & Northants Area Office: 10A Silver Street, Kettering, Northants, NN16 0BN. Telephone: 01536 386046