Hitachi 3 Pipe VRF Air Source Heat Pump Air Conditioning System Installation in Leamington Spa
Chillaire Limited designed, installed and commissioned a Hitachi 3 Pipe Air Source Heat Pump Air Conditioning VRF system for HARDlight's new offices at Victoria Court in Leamington Spa which involved lifting the outdoor units onto the roof using a crane.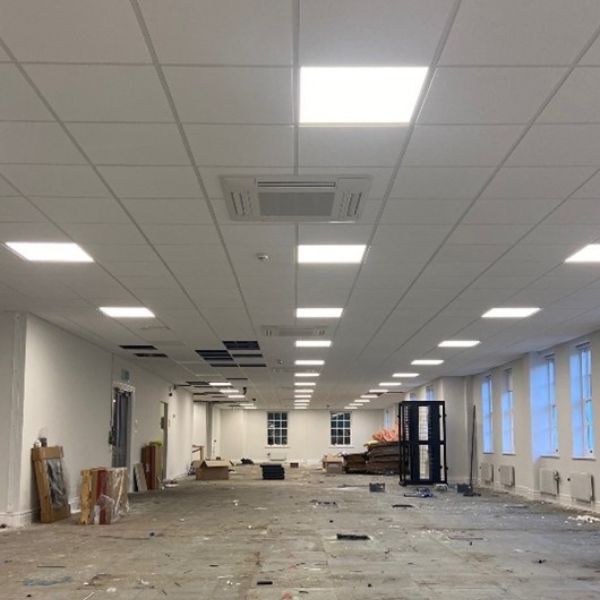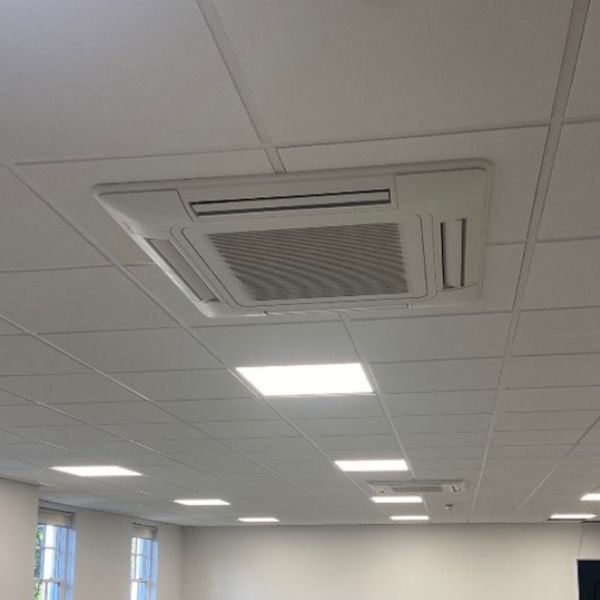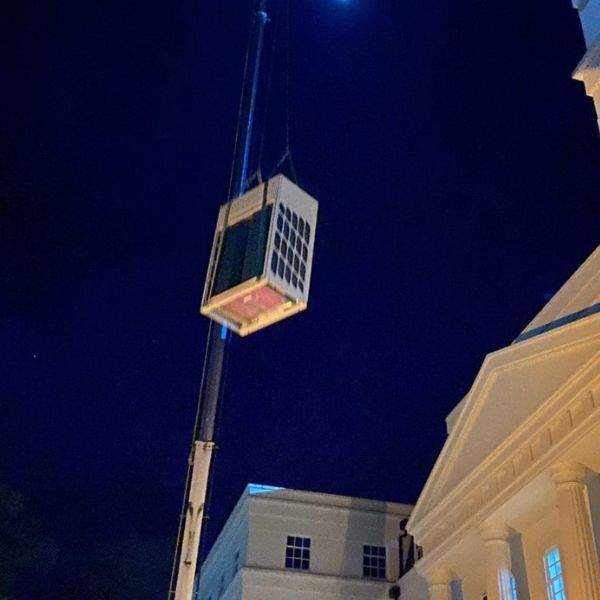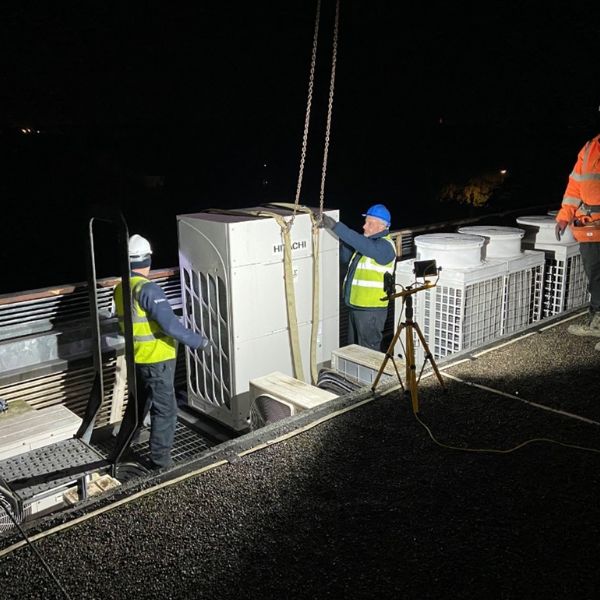 The Hitachi system was designed and selected by the Chillaire Limited sales & design team for its various features and price. Hitachi VRF systems deliver the same qualities and attributes as their competitor VRF systems at more competitive prices. The system proposed is a Heat Recovery Air Source Heat Pump Air Conditioning System.
The indoor fan coil units were ceiling cassette type and we used single multi-port boxes rather than individual BS boxes to provide the refrigerant to each ceiling cassette fan coil unit.
The Hitachi 3 Pipe Air Source Heat Pump Air Conditioning Heat Recovery VRF systems allow simultaneous cooling and heating by each fan coil unit with individual temperature set point control in separate areas or zones in a building, they are very versatile systems and becoming increasingly more popular with offices and businesses.
The project was fully managed by the Chillaire project team including all organising of third parties required for the project and all H&S matters. Chillaire liaised throughout with Victoria Court property manager Drake Howard Property Limited who look after the building on behalf of the landlord.
The Hitachi VRF 3 pipe outdoor condenser units were lifted onto the roof of the building starting at 5am and a team of Chillaire engineers managed the lift from start to finish, the lift was completed in two hours.