Daikin Air Source Heat Pump Air Conditioning Systems
Chillaire Limited has carried out installation of Daikin Air Source Heat Pump Air Conditioning Systems & Vent-Axia Heat Recovery Ventilation Air Handlers for new Play Area in Wolverhampton by Chillaire. Limited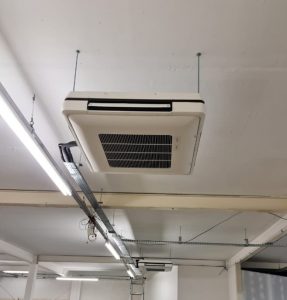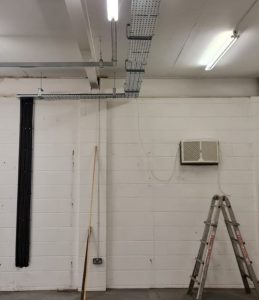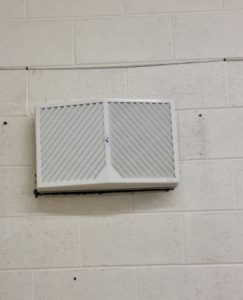 The Daikin single split type systems were designed and selected by the Chillaire Limited sales & design team because Daikin can offer a fully encased four way blowing cassette fan coil unit which is designed to be hung fully visible to the naked eye from solid ceilings unlike the normal ceiling cassette fan coil units which are designed to be partly concealed by being installed into false ceilings. The fully encased ceiling cassette fan coil unit can deliver air in four directions to provide cooling and heating throughout the whole area evenly.
Air Source Heat Pump Air Conditioning Systems are very energy efficient and Daikin systems have high SEER & SCOP energy performance ratings.
Vent-Axia Heat Recovery Wall Ventilation Units
Chillaire supplied and installed 2x Vent-Axia HR heat recovery wall mounted ventilation units to provide the required ventilation in the new area to be used by the public. These units are self-contained standalone units designed to be installed directly into a wall and provide ventilation through a special heat exchanger which uses outgoing extract air to warm up the incoming cold air.
The project was fully managed by the Chillaire project team installed by Chillaire engineers who managed the work from start to finish, including all H&S matters
If you are considering having air conditioning installed in your offices, contact Chillaire Limited to assist you from the initial site survey, design, and installation to completion.