Winterwarm Gas Fired Heater Installation at a Vauxhall Car Dealership in Leamington Spa
Chillaire Limited installed a new Winterwarm XR20 gas fired heater at the Vauxhall car dealership in Leamington Spa which is part of the Drive Motor Retail Group. The new Winterwarm gas heater was installed complete with new controller and with new vertical room sealed concentric flue complete with boot and external terminal.

Drive Motor Retail Group is a UK motor retailer and owns various car dealerships selling many brands, amongst this are Vauxhall dealerships / showrooms. The Leamington Spa Drive Vauxhall dealership is located on Rugby Road in Leamington Spa and provides its services to the local and surrounding areas across central England and beyond.The new heater was suspended off the main roof beams supported off uni-strut channel and threaded rod and secured into place.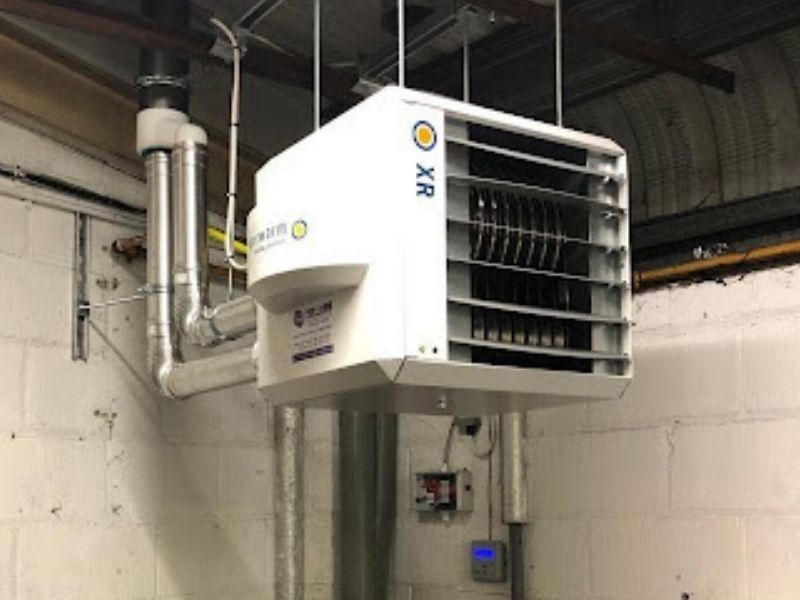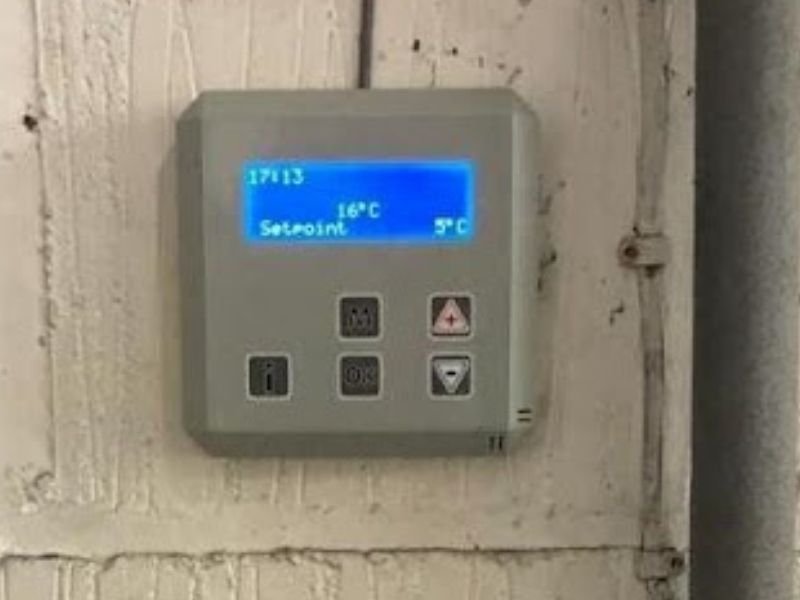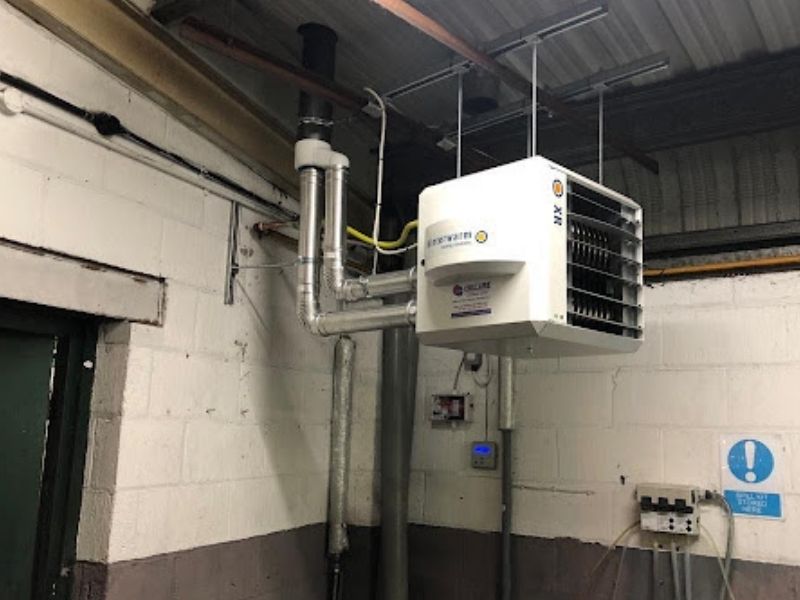 The Winterwarm XR Model Benefits:
The XR heater is ErP-compliant in accordance with the latest EcoDesign directive.
Air Distribution
Horizontal and vertical warm air supply set up available, the heat exchanger and the premix-burner are constructed in such a way that the unit air heater can blow-out in any desired direction.
Gradient-control
two temperature sensors, one located in the heater and one in located within the working zone, continuously measure the temperature gradient when the burner is not in function. As soon as the temperature gradient gets too high (i.e. it gets too hot underneath the ceiling), the fan of the heater will switch on. This way the generated heat is utilised optimally. The unit is then able to function as a destratification fan.
Comfortable
if the room temperature gets too low, the burner will switch on automatically. The modulating premix-burner then generates the precise amount of heat required together with the three-stage fan. This allows the area it is serving to be heated in a very comfortable way.
Energy efficient
the above characteristics of the XR-range contribute to a very low energy consumption. Energy savings of approximately 15% are possible in comparison to conventional unit air heaters.
Chillaire Limited supply all range of brands of heaters from Winterwarm, Powrmatic, Combat, Reznor, Ambirad and many more. Types of appliances range from roof suspended warm air units, floor mounted cabinet warm air units, radiant tube heaters and duct or air handling mounted direct fired / indirect fired burners.We also supply and install a whole range of other gas heating appliances such as boiler and water heaters.
Large Space Heating Specialists:
If you have large spaces that require heating such as warehouses, workshops, production factories, venue halls, sports halls or similar Chillaire Limited can design, select, supply and install a full heating system for you, installation of heating appliances, flues, ducting (if required), controls, gas mains (including LPG tank installation, if required) and mains electrics.For gas fired heater and boiler appliance requirements contact Chillaire Limited for a free survey and no obligation quotations. Contact our heating call centres at Coventry, West Midlands, Leicester, Leicestershire or Northampton, Northamptonshire.