Showroom Air Conditioning (Heat Pump)
Stitch-Tech in Leamington Spa
Project Details
Stitch-Tech in Leamington Spa did not have any previous air conditioning systems installed and found that the showroom got warm very quickly and wanted a cool and pleasant environment for customers when looking at their range of uniforms. Knowing this, we installed two Mitsubishi wall mounted heat pump air conditioning split type systems at Stitch-Tech on the first floor in the shop and showroom.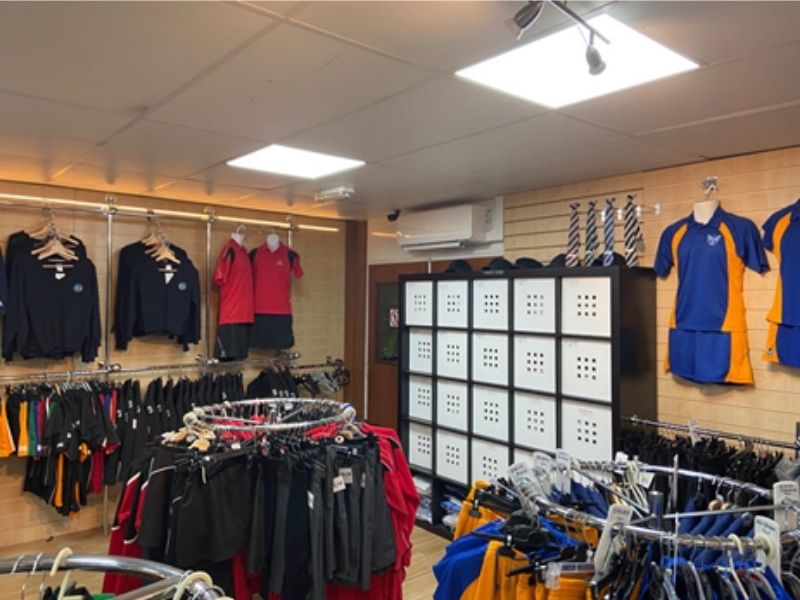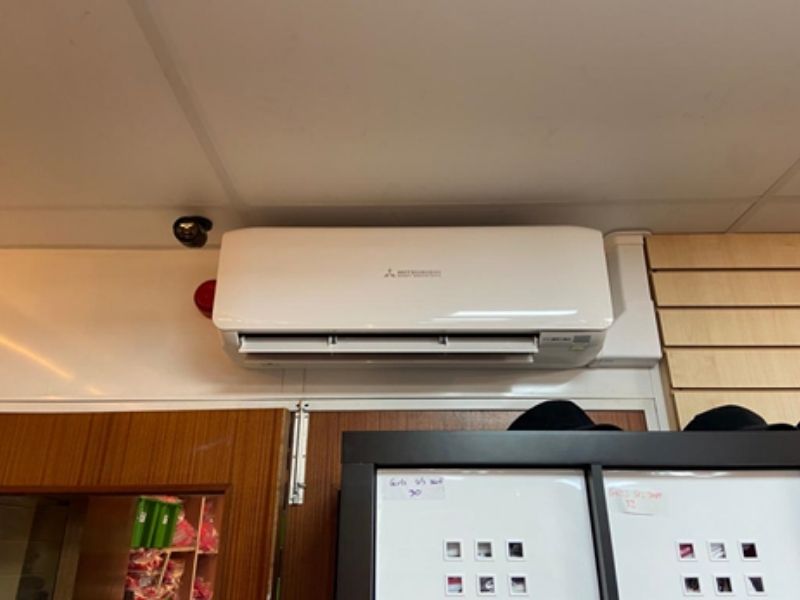 We chose the wall type model systems from the Mitsubishi Heavy Industries air conditioners range after giving careful consideration to alternative brands. The Mitsubishi Heavy Industries air conditioning systems selected were the most suitable for Stitch-Techs space and met the longer required pipe runs and are the latest high energy efficiency range. They operate with minimal noise levels so it will not distract any customers, with the client opting for a sleek white design which integrated nicely in the shop and showroom.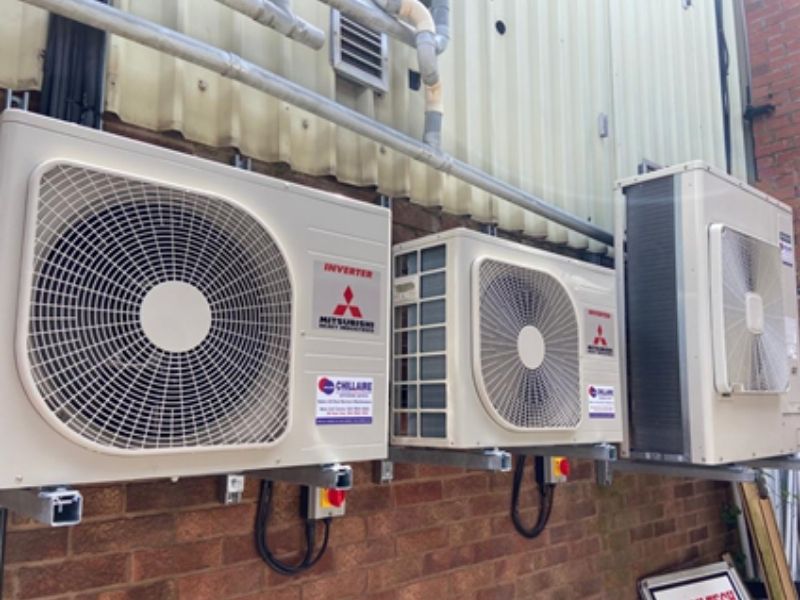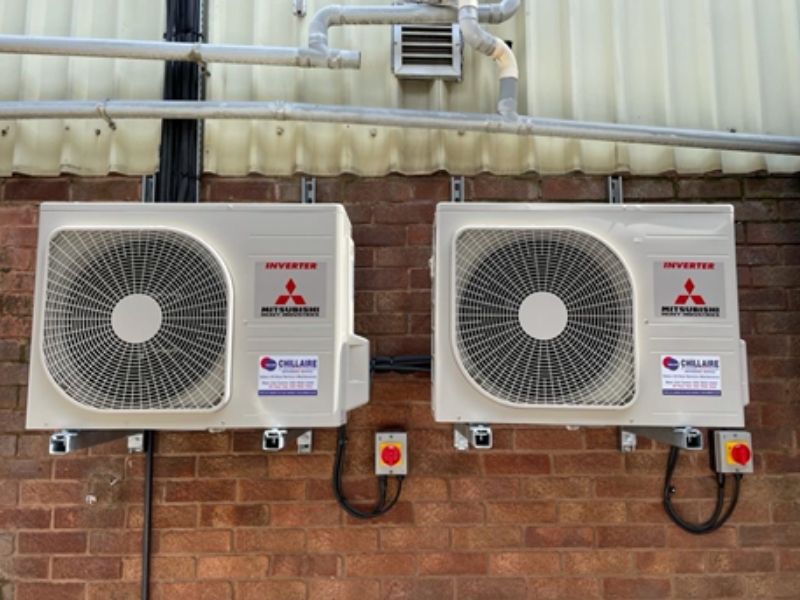 Client
Stitch-Tech Ltd is an embroidery company located in the Sydenham Road Industrial Estate in Leamington Spa that offers services such as Embroidery and Heat transfer printing for various types of garments, including workwear, sportswear and school uniforms. With numerous facilities that enable Stitch-Tech to meet customer needs, they pride themselves on providing a fast and high-quality service by meeting demands and thoroughly inspecting all products.
Overall, the project took less than a week to complete, with the Chillaire team providing a full turn key project with planning, executing and thoroughly inspecting their work on completion.