Powrmatic Duo- Axial Fan Bi-Directional Blow Gas Fired Heater Installation at Impact in Corby
Chillaire Limited installed a new Powrmatic duo-axial bi-directional blow gas fired heater at Impact in Corby to supply warm air into a warehouse from both sides of the new heater to cover a large area with the heater located centrally within the warehouse area. The new heater was installed complete with new gas pipe connection, isolation, mains electrical power and vertical room sealed concentric flue complete with boot and external terminal on the roof.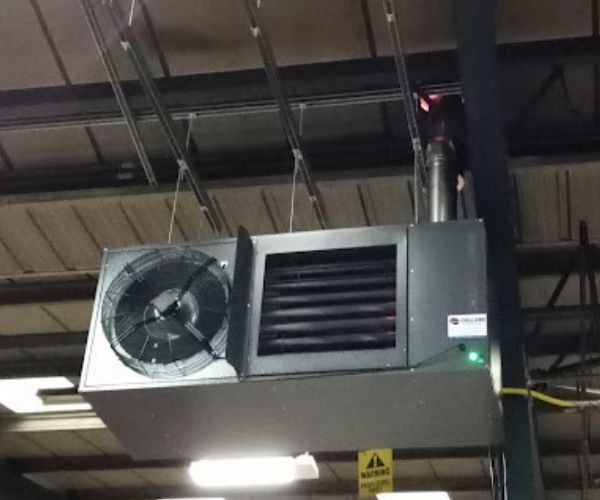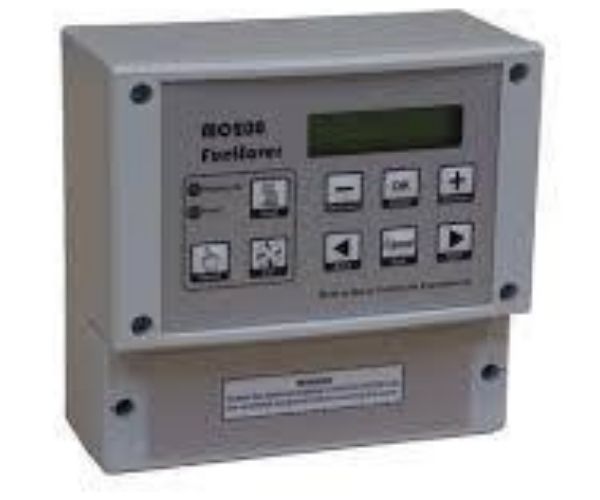 Impact are located in the Earlstrees Industrial Estate in Corby / Northants and provide their services to the local & surrounding areas and beyond. Impact supply forklifts & associated accessories and training.

The new heater was suspended off the main roof beams supported off uni-strut channel and threaded rod frame which secured it into place.
The new room sealed concentric balanced horizontal flue was installed from directly off the top of the heater and through the roof to outside and terminated above the roof with a roof flue terminal and all weatherproofed.
Chillaire Limited supply all range of brands of heaters from Powrmatic, Winterwarm, Combat, Reznor, Ambirad and many more. Types of appliances range from roof suspended warm air units, floor mounted cabinet warm air units, radiant tube heaters and duct or air handling mounted direct fired / indirect fired burners.We also supply and install a whole range of other gas heating appliances such as boiler and water heaters.
Large Space Heating Specialists:
If you have large spaces that require heating such as warehouses, workshops, production factories, venue halls, sports halls or similar Chillaire Limited can design, select, supply and install a full heating system for you, installation of heating appliances, flues, ducting (if required), controls, gas mains (including LPG tank installation, if required) and mains electrics.
For gas fired heater and boiler appliance requirements contact Chillaire Limited for a free survey and no obligation quotations. Contact our heating call centres at Coventry, West Midlands, Leicester, Leicestershire or Northampton, Northamptonshire.