Fujitsu Inverter Heat Pump Installation at Chesford Grange
Chillaire Limited carried out an installation of Fujitsu inverter heat pump air conditioning split systems and Daikin VAM heat recovery ventilation air handlers to the ground and first floor of offices for Excel at Chesford Grange in Warrington. This was to create the ideal office environment for the employees to work in for the future.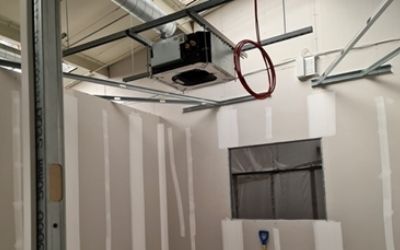 Client Needs
There was an old air conditioning existing system serving the previous office layout which was basic cooling with no inverter control. The existing vent system was a standard ventilation (no heat recovery) system with electric heat. Both were costly to operate and not very energy efficient. We reclaimed and removed the clients existing air conditioning systems and ventilation system, as well as reclaiming the refrigerant gas and sent it all to our registered waste carrier. We obtained the relevant documentation and then disposed of the old equipment safely.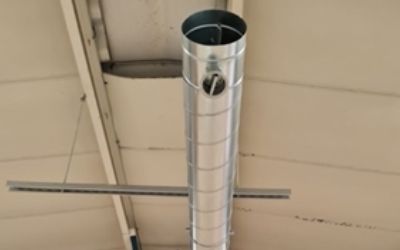 Project Details
The new Fujitsu ceiling cassette split systems will provide cooling and heating using inverter energy efficient technology using ceiling cassettes per area with its own controller. The Fujitsu systems have very high SEER / SCOP and EER / COP ratings and are considered one of the best in the industry. The new Daikin VAM heat recovery ventilation air handlers will be providing constant fresh air to both floors with 65% to 75% heat recovery. The central Daikin VAM air handlers located on each floor will deliver the fresh air into each area through ducting using supply air grilles and egg crate grilles for extracting out the stale air.
The Fujitsu HPAC and Daikin HRV will provide a temperature controlled, clean and fresh environment all year round.
From start to finish, the project was completed within four weeks and was managed by Chillaire Limited project managers and the office project team, who provided the project plan, H&S documentation and arranged the logistics required for the project.