Fujitsu Heat Pump Air Conditioning at Village Hall
The team installed two Fujitsu heat wall mounted pump air conditioning units in the main hall and a meeting room in the Husbands Bosworth Village Hall.
The systems designed, selected, and installed were from the Fujitsu energy efficient heat pump systems range which have some of the highest seasonal SEER & SCOP ratings.
The Fujitsu systems come with an extended warranty subject to service agreement being in force with Chillaire Limited. A service agreement not only provides the benefit of the extended warranty, but it has also been proven that regular servicing of your air conditioner helps provide a cleaner environment, helps with energy efficiency (reduction in electrical consumption) and prolongs the life expectancy of your air conditioner.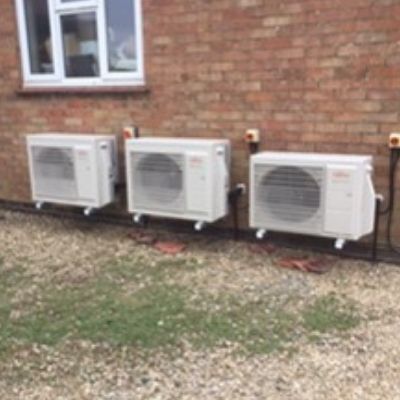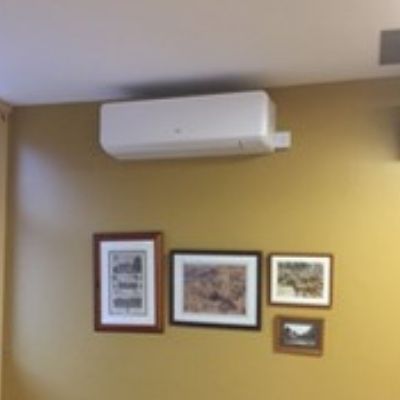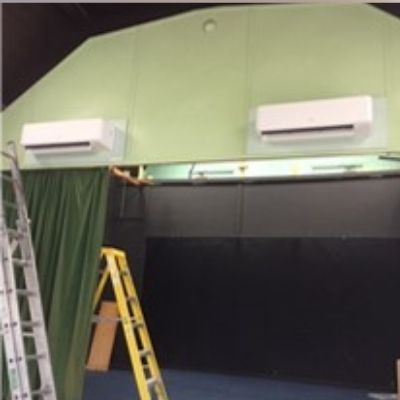 Husbands Bosworth History
Husbands Bosworth is a large crossroads village in South Leicestershire. It has a rich history, with the area around Husband Bosworth most likely being settled after the departure of the Romans. The area has experienced many settlements which play important parts within British history. The Turville Memorial Hall, which Chillaire has installed air conditioning, is used for public meetings, events and functions.