Daikin VRV Installation project at DCS Group's new site in Redditch.
Chillaire Limited supplied and installed new Daikin VRV 2 pipe Heat Pump Air Conditioning Systems at the DCS Group UK Limited new manufacturing facility in Redditch.
Chillaire Limited designed and selected Daikin VRV options to replace existing Mitsubishi Electric 2 pipe heat pump VRF systems for the new first floor offices at DCS Group UK new manufacturing facility in Redditch.
The Mitsubishi Electric VRF systems had been in for some time and were R407c refrigerant systems, they had served their time, appeared dated and had become problematic due to their age, so it was decided it was time to replace them.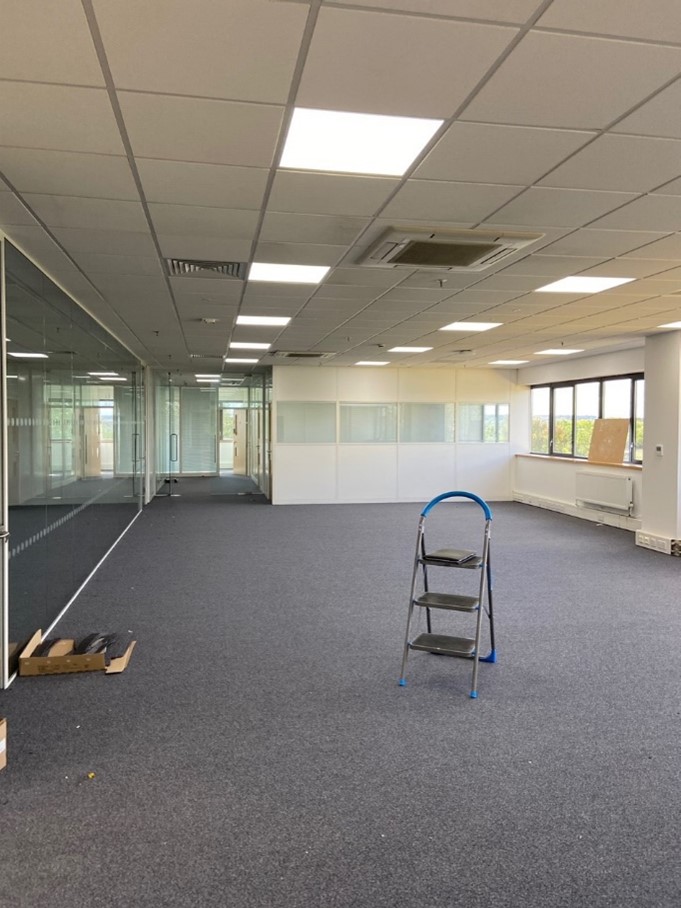 Existing Mitsubishi Electric Cassette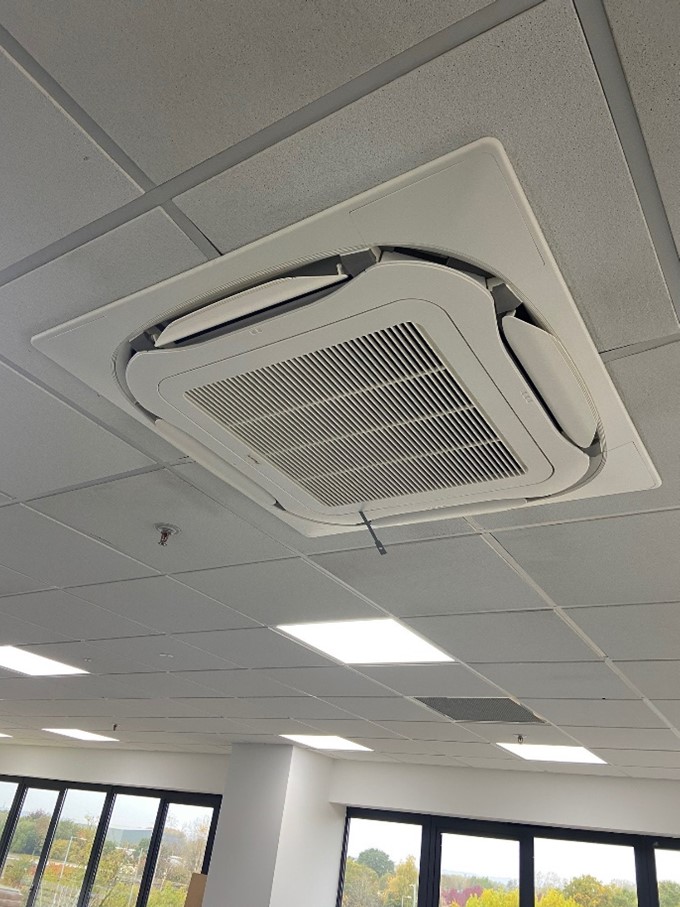 New Daikin 360 Degree Round Flow
Chillaire Limited engineers de-commissioned and removed the entire existing Mitsubishi Electric VRF systems and replaced with new Daikin VRV systems, ceiling fan coils units, wall fan coil units and controllers.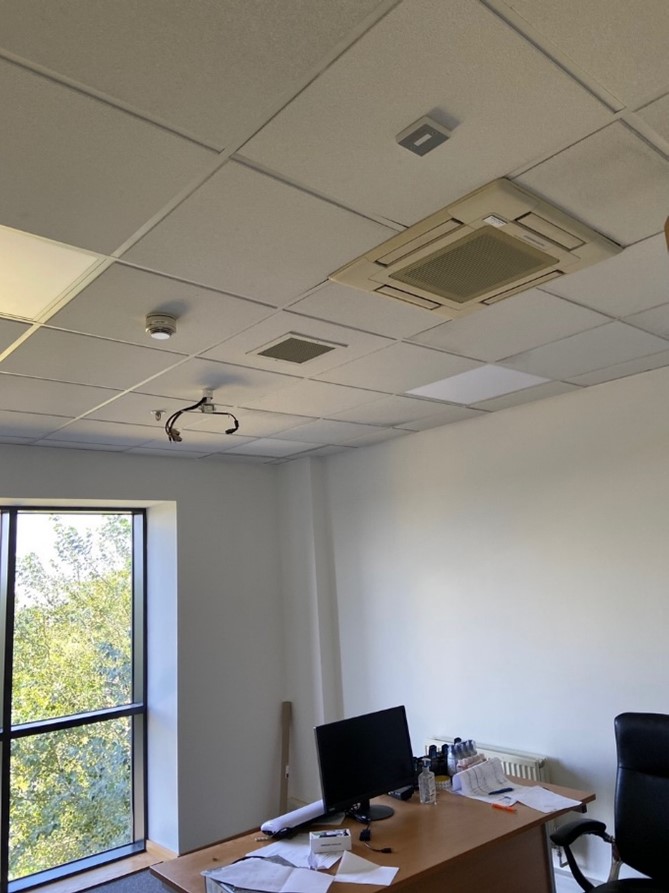 Existing Mitsubishi Electric Compact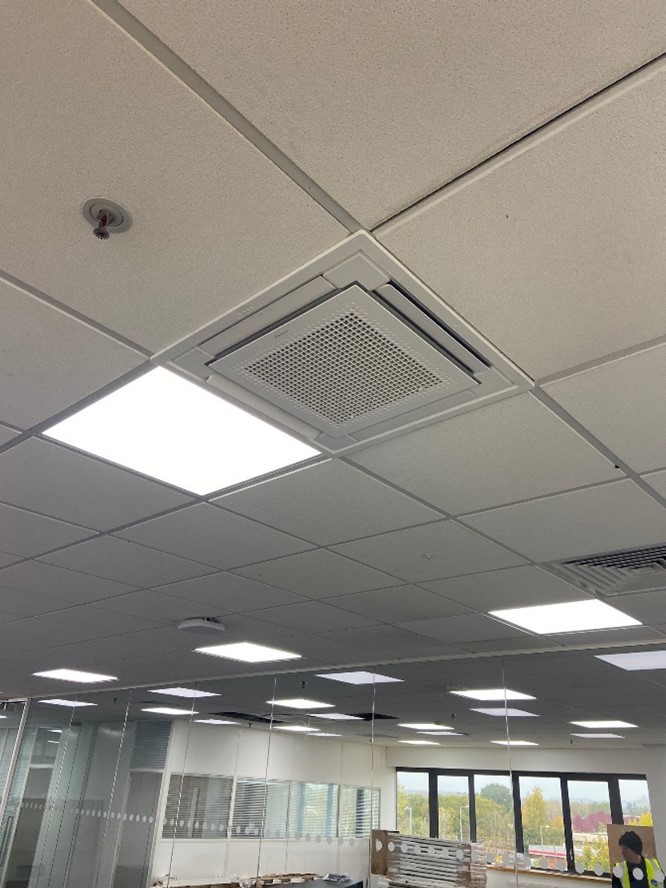 New Daikin 600 Sq Compact Cassette
The existing Mitsubishi R407c refrigerant gas VRF outdoor units were replaced with new Daikin R410 refrigerant VRV outdoor units.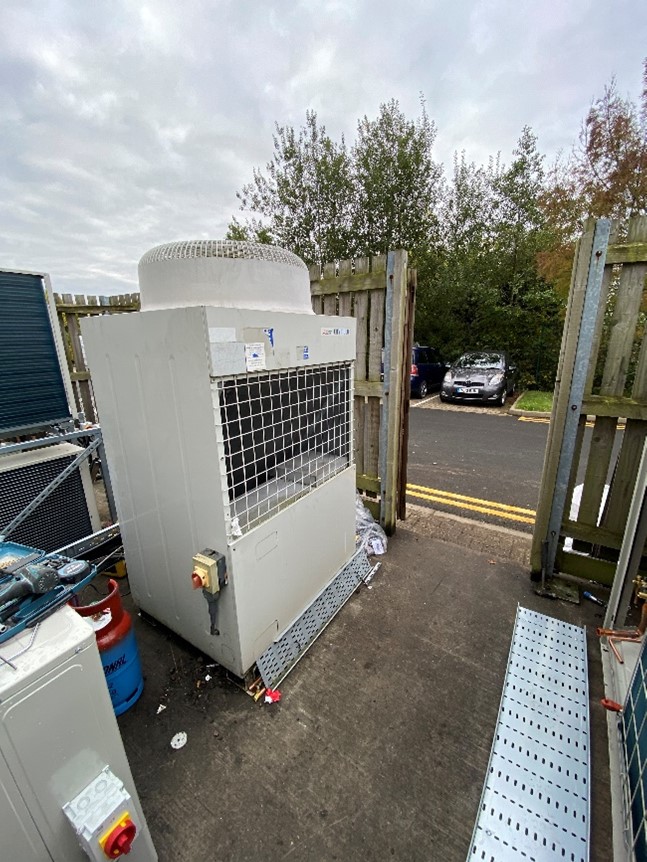 Existing Mitsubishi VRF Outdoor Unit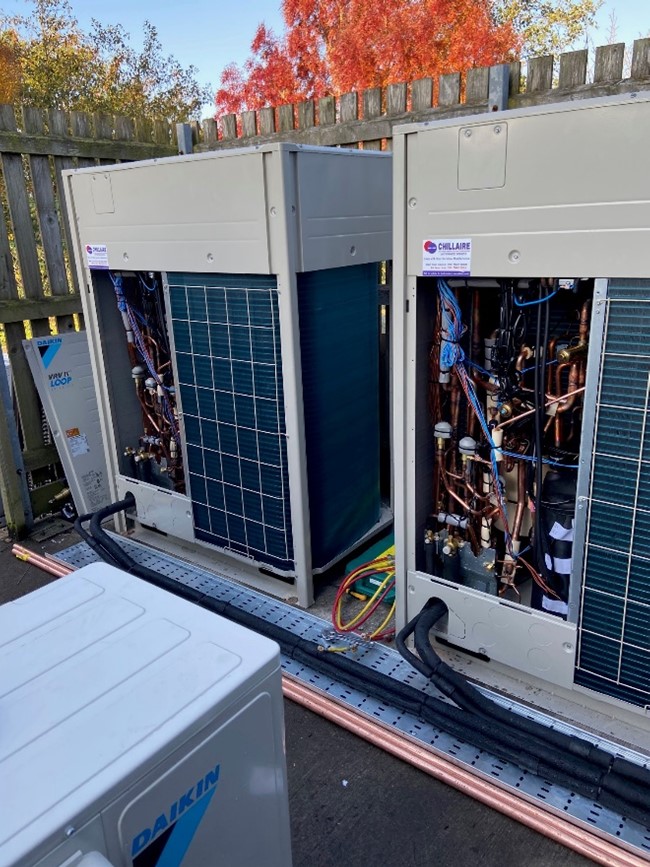 New Daikin VRV outdoor units
The project was by managed by Jas Thandi (director) on behalf of Chillaire Limited and supervised on site by a Chillaire Limited SSSTS qualified supervisor.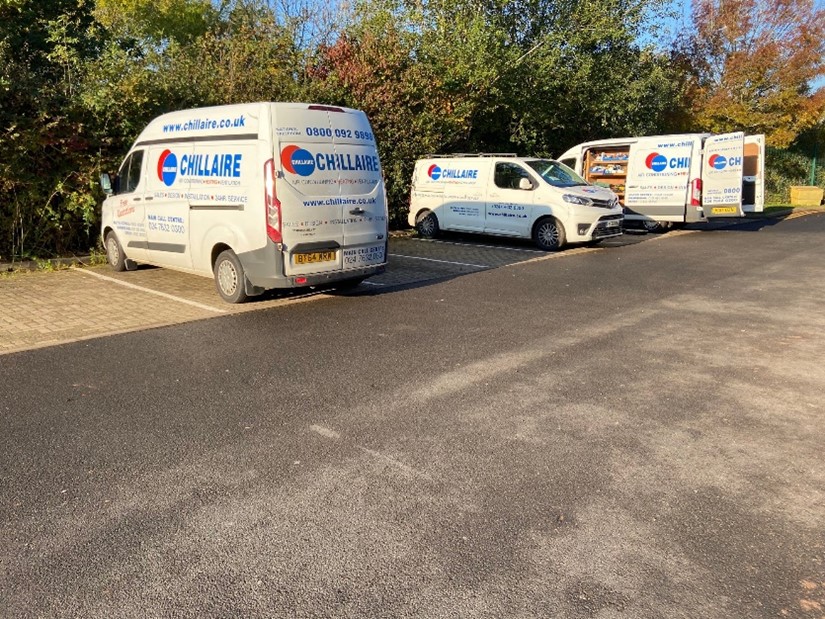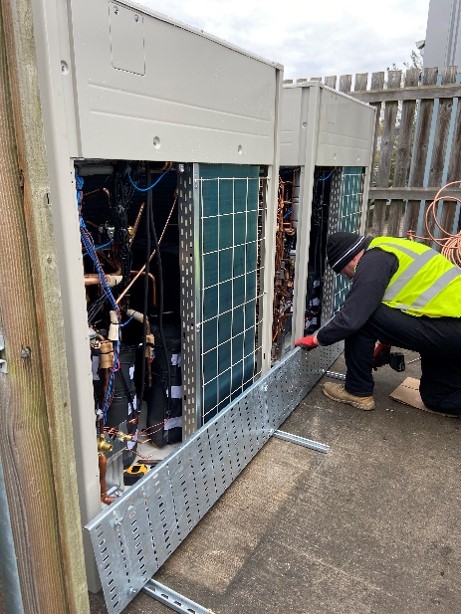 DCS Group UK Ltd is owned by entrepreneur Denys .C. Shortt, OBE and the project was project managed, and overseen by son Charles Shortt, also a director at DCS Group UK. Michael Rolfe General Manager manages the DCS Manufacturing arm within the DCS Group of companies, who are moving from Stratford upon Avon to their new larger and more modern manufacturing facility at the new site in Redditch.
The new Daikin VRV heat pump VRV air conditioning system installation was only a part of an overall massive project for Charles, who had to oversee the complete move all of the existing plant from Stratford upon Avon, plus the addition and implementation of new plant as well, one of these being the heating pump air conditioning systems installation.
DCS Manufacturing have decided to move from their existing premises in Stratford upon Avon as they have outgrown them and needed more space and a more modern facility with more space to allow future growth and expansion.
In addition to the new Daikin VRV systems, Chillaire Limited also supplied and installed single split systems from the new Daikin R32 refrigerant gas air conditioner range for the server room and various areas within the ground floor production facility such as the labs, canteen, staff shop and changing rooms to cater for the production area staff.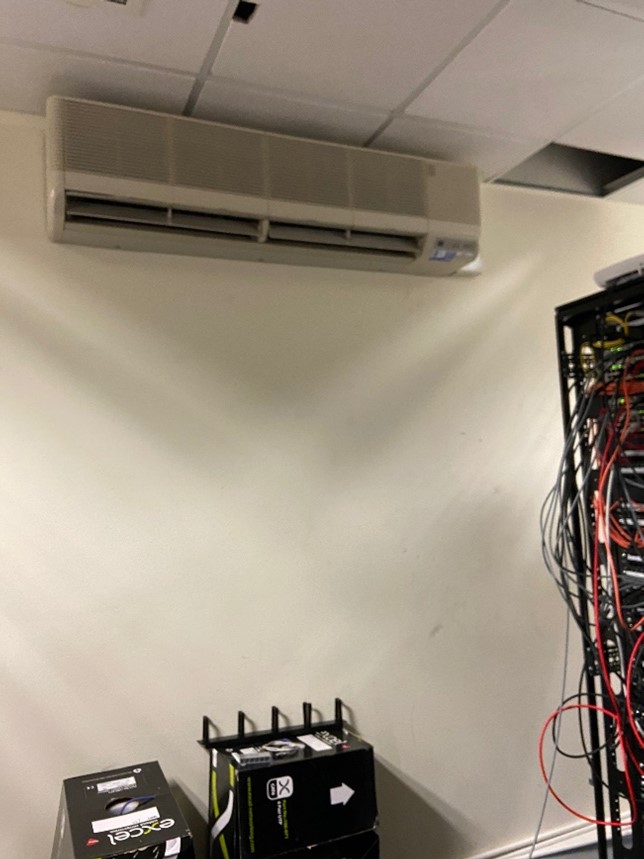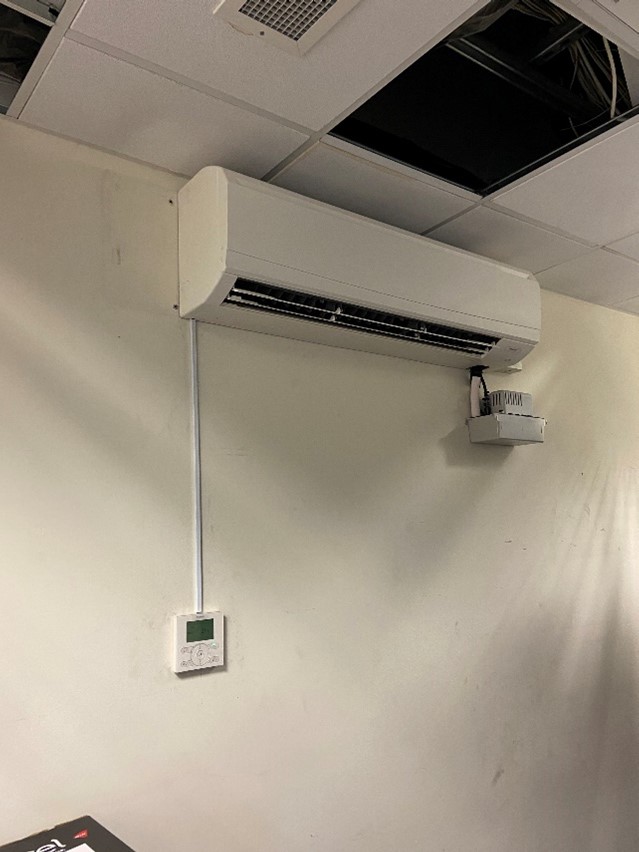 Chillaire Limited also in addition to the heat pump air conditioning systems, supplied and installed Daikin VAM heat recovery ventilation air handlers to provide fresh air to the ground floor and first floor areas.
Heat recovery ventilation is an excellent way of introducing fresh air /ventilation into a building in a very cost-effective manner, as the HRV systems have a 70% to 80% heat recovery rate. It also avoids the requirement for electrical heating to temper incoming air.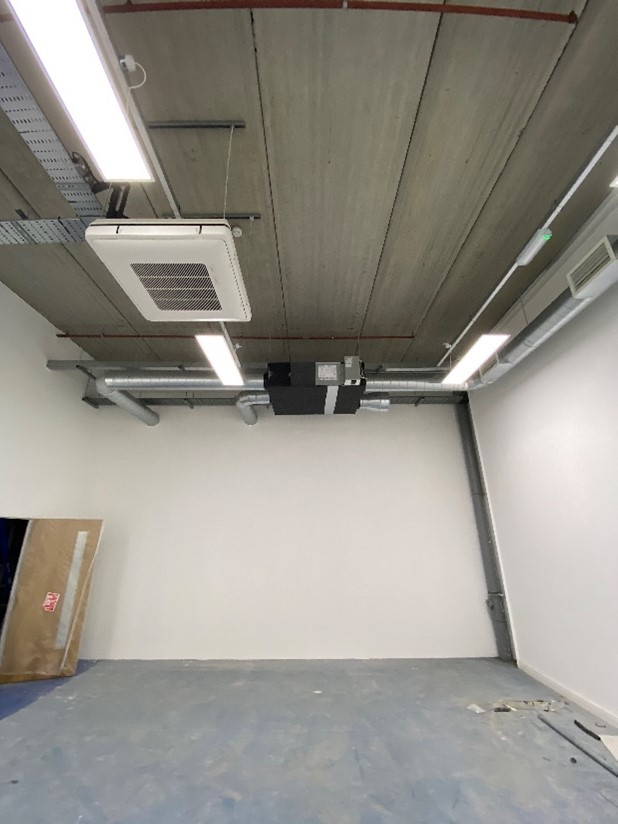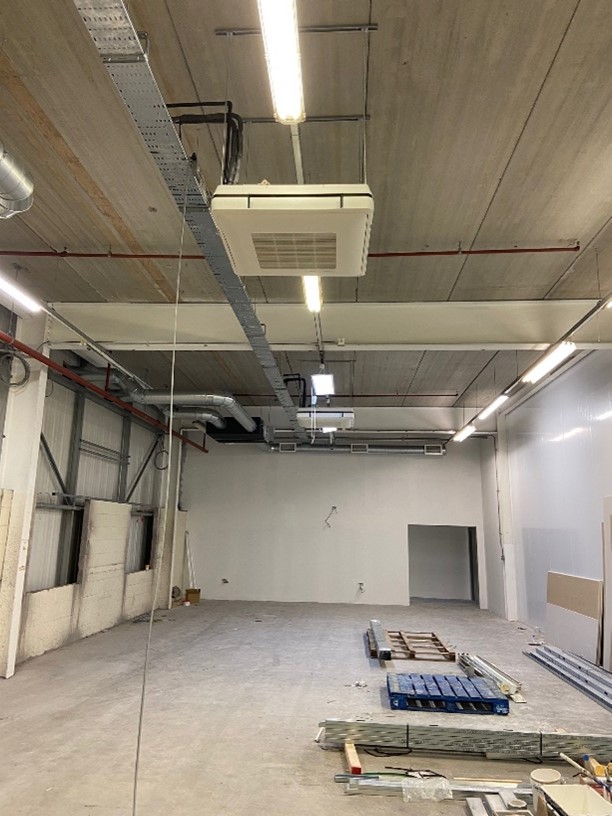 Air Source Heat Pump technology is advancing and is now becoming more popular with end users, some of the uses are to provide heating, generate hot water and for under floor heating. Heat Pump systems typically provide heating at very cost effective rates with a heat per kW electrical consumption rate of at least 1 to 3 or in some cases even as much as 1 to 5:
For every 1 kW of electrical power consumed a heat pump system will provide 3 to 5 KW of heating, which can be used for heating a room (air) or water.
VRV & VRF systems use the same technology, however heat recovery VRV / VRF systems are even more economical as they have the ability to transfer heat around a building, to where it is required. Buildings will always have areas where one part may be warmer and needs cooling down or does not require any more heating, and another part may require heating, so using the refrigeration cycle the 3 pipe heat pump recovery system is able to move the heat from end of a building to another so making the system very cost effective to operate with huge energy savings.
Chilllaire Limited is a recognised long term D1 partner with Daikin UK.