Powrmatic Gas Fired Heater Installation
CJ Sports in Leicester Project
We installed a new Powrmatic gas fired heater at CJ Sports new premises in Leicester with a new horizontal room sealed concentric flue complete with boot and external terminal and new controller.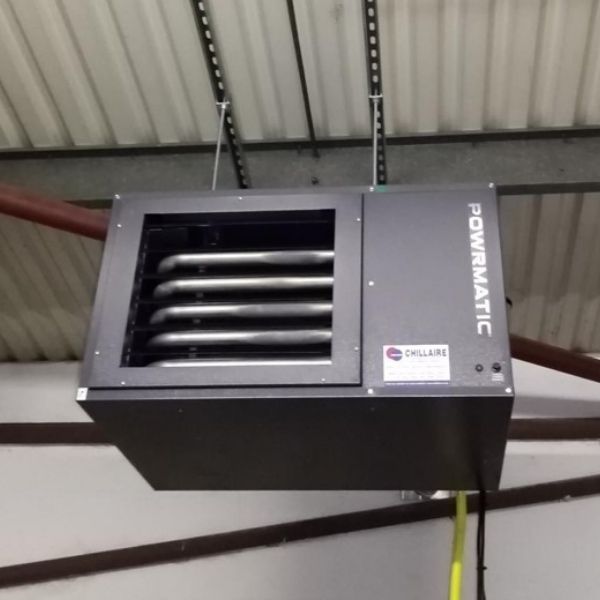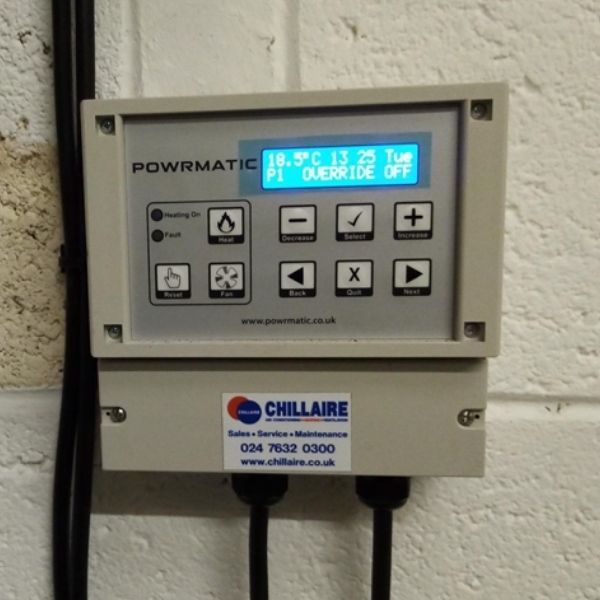 The new heater was suspended off the main roof beams supported off uni-strut channel and threaded rod frame which secured it into place.
The new room sealed concentric balanced horizontal flue was installed from directly off the back of the heater and through the side external wall to outside at high level.
We installed a new Powrmatic gas fired heater from the Powrmatic latest range the new energy efficient LX range complete with a new MCV model controller which allows full control of the heater operation, temperature set point adjustment, fan speed and time clock control. It can also by monitoring the previous performance of the heater determine the optimum time to turn the heating on to raise the building temperature to the required level.
From Powrmatic website: https://www.powrmatic.co.uk/products
Powrmatic's LX range of gas fired unit heaters are a development of the successful LNVx range already familiar to installers and users alike and comfortably meets new NOx criteria as well as the minimum seasonal efficiencies demanded by the ErP standard that comes into force during 2021.
CJ Sports have been supplying high quality and affordable sports equipment to schools for sports such Cricket, Tennis, Football & Rugby and equipment for golf, athletics and gyms for around 35 years. They supply most indoor and outdoor sports.
Chillaire Limited supply all range of brands of heaters from Powrmatic, Winterwarm, Combat, Reznor, Ambirad and many more. Types of appliances range from roof suspended warm air units, floor mounted cabinet warm air units, radiant tube heaters and duct or air handling mounted direct fired / indirect fired burners.
We also supply and install a whole range of other gas heating appliances such as boiler and water heaters.
Large Space Heating Specialists:
If you have large spaces that require heating such as warehouses, workshops, production factories, venue halls, sports halls or similar Chillaire Limited can design, select, supply and install a full heating system for you, installation of heating appliances, flues, ducting (if required), controls, gas mains (including LPG tank installation, if required) and mains electrics.
For gas fired heater and boiler appliance requirements contact Chillaire Limited for a free survey and no obligation quotations. Contact our heating call centres at Coventry, West Midlands, Leicester, Leicestershire or Northampton, Northamptonshire.