Hitachi VRF Air Conditioning and KPI Heat Recovery Ventilation Project
Hitachi VRF Air Conditioning and KPI Heat Recovery VentilationThe Chillaire team designed and installed 2x Hitachi 3 Pipe VRF heat pump air conditioning systems (HPAC) on the ground and first floors of PMI offices in Meriden Business Park. We also installed 3x Hitachi KPI heat recovery ventilation (HRV) air handlers with ducting and grilles to provide fresh air and air extraction to both floors, in addition to the VRF air conditioning systems, both HPAC & HRV systems operate independently from one another to provide temperature control and clean air constantly.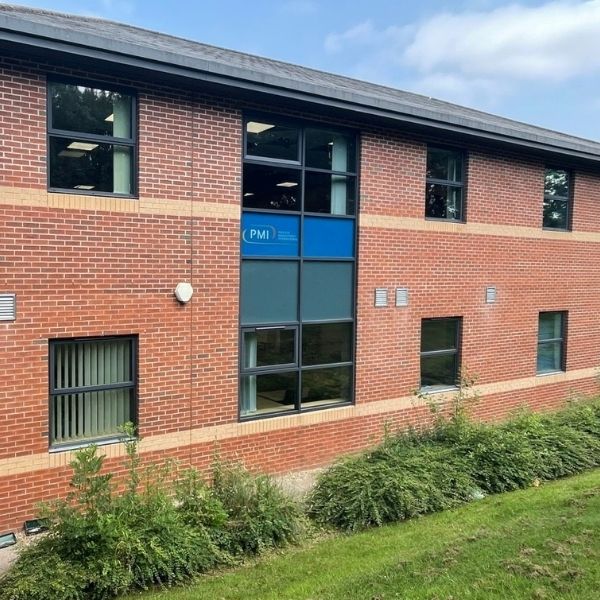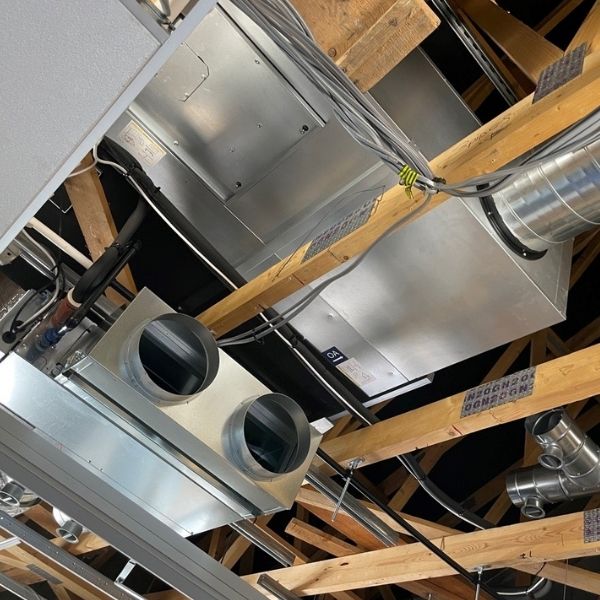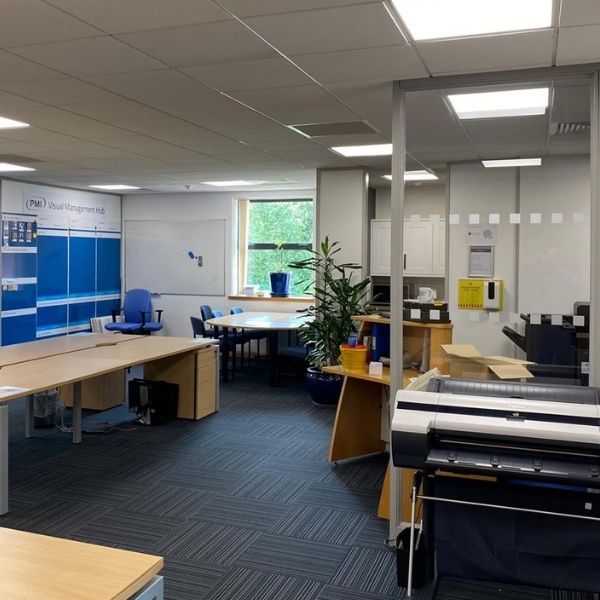 We de-commissioned and carefully removed an existing old Hitachi R407c refrigerant gas operating 3 Pipe VRF system which had indoor ceiling cassette fan coil units that the client found were draughty and noisy. We installed new ducted fan coil units with multiple ducts & four-way supply air diffusers to provide a more even air distribution to both floors, more evenly and quietly, with multiple egg crate grilles installed for return of air. Hitachi VRFThe benefits of the Hitachi 3 Pipe VRF heat pump systems is that they are great for indoor environments that change constantly, as these systems have climate control technology that adapts and maintains an optimal level of comfort. Hitachi VRF systems have industry-leading energy-saving technology to help reduce operating expenses and carbon footprint.
Hitachi Recovery
The room temperature and fresh air are adjusted by Hitachi's heat recovery ventilation system to match the indoor environment and does so whilst having a low noise level.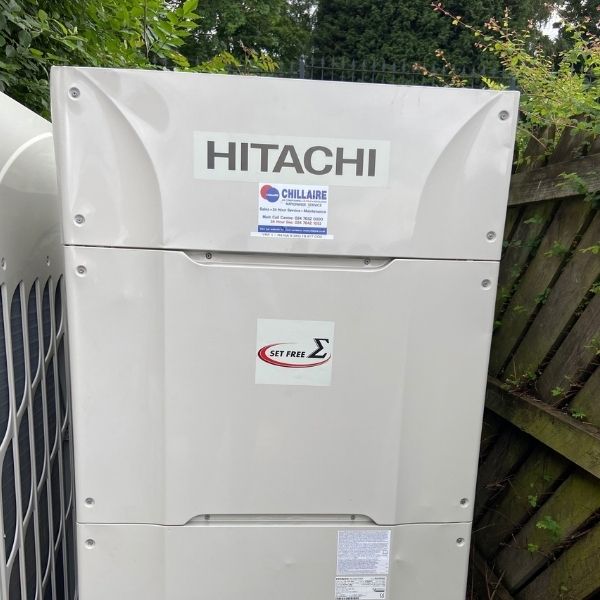 Client
PMI are of a team of expert performance improvement consultants. They assist organisations in amending their performance through improved processes and more involved people, working with clients in a variety of industries globally. They work with clients to turn their goals into outcomes by addressing all aspects of the process and performance improvement.