Purchase price is just one consideration when choosing your air-conditioning system.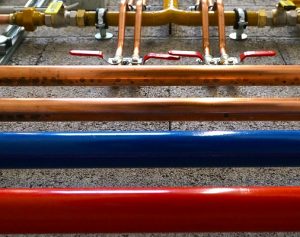 Reliability and running costs aren't simply a function of the brand you choose, there are other factors too.
We asked a selection of consultants to give their views on how to extend the life of air-conditioning systems.
Product design and quality
The best air conditioning systems are those where the manufacturer produces most of the main components, such as compressors and heat exchangers. Most major brands invest huge amounts of money into research, design and testing. However, buying the most expensive brand is not always a guarantee of durability.
Look out for ISO (ISO 14001) accreditation to ensure the highest quality build standards. To be sure that the product meets safety standards, look for compliance with relevant CE Directives. For confidence that your choice will stand the test of time, also look for Eurovent certification.
Capacity
If your air-conditioning system is too small for its location it is more likely to fail. It will have to work longer and harder to deliver your desired temperatures, reducing the life expectancy of the compressors and leading to more frequent defrost cycles in heating mode, affecting operation and reliability.
Location is important too. Airflow and the length of pipe runs will affect performance. also help to reduce the load and improve reliability and performance.
Pipes – Be sure the correct copper pipe is used for your system and that the wall thickness is suitable for the operating pressures of your system. A pipe with a larger diameter will need a thinner wall, but you should also be aware that, when you bend a pipe, the wall thickness is reduced.
Pipes should be capped or sealed during the storage and installation to reduce the risk of moisture or debris getting into the system. Moisture will cause the oil to become acidic, damaging compressor windings and breaking down seals, eventually causing leaks. Foreign materials will block strainers and valves and can even cause the compressor to fail.
Purging – Joints should be brazed when the pipework is being purged with oxygen free nitrogen (OFN). If OFN isn't used, internal oxidisation will occur and collect in strainers and dryers when the system is operating.
Pipe support – Movement during operation can cause weakening and possible refrigerant leaks. Since refrigerant can burn, anybody nearby could be seriously injured by a leak and, because it's heavier than oxygen, it could cause asphyxiation in certain conditions.
Pressure testing – Pipes must withstand the maximum operating pressure of the system and should always be tested for strength and leaks. F Gas regulations specify the pressure and duration of these tests. The area should always be evacuated during strength testing, as a failure under pressure can cause serious injury.
Insulation – The higher the operational humidity, the greater the insulation wall thickness should be. Joints should always be glued or taped together as insulation can contract over time. Exposed pipes will reduce efficiency and increase demand on the compressor.
Wiring – The power supply must always comply with current regulations.
When residual current devices (RCDs) and residual current breakers with overload protection (RCBOs) are being used circuits must be able to accommodate load from other electrical equipment without causing nuisance tripping.
Air-conditioners can generate a small amount of earth leakage, so interconnecting cables should be seamless where possible and should ideally run with the pipework. Loose or broken connections can be very difficult to find.
Coiled and bundled cables and cables crossing or running near other cables can cause noise on the air-conditioning communication line, resulting in system faults or failures.
Condensate – Always use the manufacture's maximum lift specification on pumps as condensate flooding back can damage the unit, leading to costly repairs. Pumps can fail, so certain applications might require a high-level alarm or cut-off to prevent costly water damage.
Commissioning
Vacuum – Evacuation is time-consuming but important because it's the only way to confirm that there isn't any moisture in the pipework. Your commissioning engineer should have a calibrated Torr gauge, a well-maintained vacuum pump, and a clean and well-maintained manifold set. A rising Torr gauge is an indication of moisture in the system.
Refrigerant charging – Manufacturers will specify additional charge details. Some systems don't need additional refrigerant while others require a precise additional charge depending on the length and diameter of installed pipework.
To avoid contamination the refrigerant should always be new. The refrigerant should be carefully weighed because overcharging a system, or allowing liquid refrigerant should not return to the compressor, can cause mechanical failure.
The quantity of refrigerant in a system depends on the frequency of leak checks. A shortage of refrigerant will increase the demand on the system, the operating temperature of the compressor, and the frequency (speed) controls to the inverter compressor. As the temperature of these components increases, so does the chance of failure.
Maintenance
Well-maintained air-conditioners are efficient and reliable. Regular maintenance is also essential to maintain manufacturer's warranty, so a maintenance contract is a good idea.
Simple things like cleaning filters and ensuring that airflow isn't restricted will help to maintain system reliability and performance. F-Gas regulations also require that the system is regularly checked for leaks.
Controls and monitoring
Simple controls will extend the life of your air-conditioning system. Timers and temperature controls can help to minimise use at night, for example.
Airflow adjustment via fan speed and louvre settings will evenly distribute the conditioned air and prevent your system from continually running, without ever achieving a set point.
Controller position is also important. Many controllers have return air sensors, so making sure they are installed away from direct heat sources, drafts and air discharged from the system will increase the efficiency and reduce running time and compressor frequency.
Manufacturer's support
From time to time components will fail, so it's important to have confidence that your supplier has a full technical back-up service, a helpline and a readily available stock of spares. Qualified and experienced engineers can then quickly and accurately assess and diagnose your problem and find a solution
If your air-conditioning system is business-critical, consider holding a stock of the manufacturer's 'recommended spares'.
User's support
Your users can also help to keep the system running efficiently by only using it when it's needed. Simply keeping doors and windows closed will mean the system doesn't have to compensate for unexpected heat gains or losses. Make sure everyone understands that adjusting controller temperatures when the system is first switched on won't speed up the process and will only increase use of the compressor.
Air-conditioning efficiency tips
Addressing – Indoor and outdoor units are controlled through addressing. If it is done incorrectly, the worong indoor and outdoor units could be talking to each other, resulting in excessive run times and operating conditions.
Test runs – Most systems require power to the condenser before operation so that the crankcase heater can remove liquid refrigerant from the compressor sump by boiling it off. This will prevent compressor failure due to pumping liquid refrigerant.
Monitoring – Temperatures and pressures are continually monitored to confirm that the system is operating correctly and efficiently. Many systems allow the readings for be monitored from a PC so that, for instance, an unplugged valve box or a non-rotating fan can be easily spotted and addressed, avoiding the risk of costly repairs in the future.
For more information please contact us at 16 Lythalls Lane, Holbrooks, Coventry, CV6 6FG  Telephone: 024 7624 9440 or email sales@chillaire.co.uk
For other areas please see our local addresses below:
North UK & Leicestershire Office: 3rd Floor, St George's House, 6 St George's Way, Leicester  LE1 1QZ   Tel: 0116 202 5094 or email sales@chillaire.co.uk
North Warwickshire Office: Unit 1 Veasey Close, Attleborough Fields Industrial Estate, Nuneaton, Warwickshire  CV11 6RT   Tel: 024 7632 0300 or email: sales@chillaire.co.uk
Northamptonshire Office: Moulton Park Business Centre,  Redhouse Road, Moulton Park, Northampton, Northamptonshire  NN3 6AQ   Tel: 01604 269540 or email: sales@chillaire.co.uk
Redditch / Alcester Office & West UK Office: Minerva Mill Innovation Centre, Station Road, Alcester, Warwickshire  B49 5EH  Tel: 01789 273289 or email sales@chillaire.co.uk
Kettering & East UK Office: 10A Silver Street, Kettering, Northamptonshire  NN16 0BN   Tel: 01536 384046 or email sales@chillaire.co.uk
You can call us on our Freephone number: 0800 092 9898
Visit our website for further details: www.chillaire.co.uk