Residential Air Conditioning
We offer residential air conditioning systems for your home and have supplied and installed various types of systems for the bedroom, lounge and conservatory. Our residential air conditioning solutions range from wall mounted or floor mounted systems to loft ducted units, with ducting to ceiling vents in bedroom ceilings.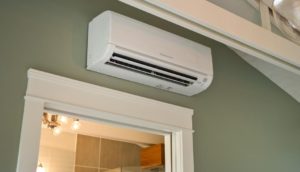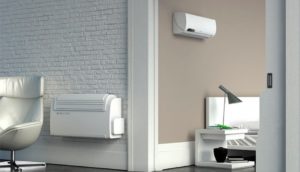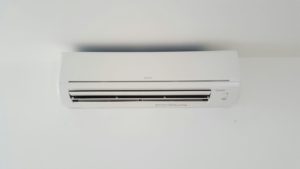 Efficient Solutions for Residential Air Conditioning
For the larger homes where multiple rooms need to be cooled and heated, we offer a range of small inverter driven multi-split heat pump systems. These highly efficient residential air conditioning solutions consist of multiple indoor fan coil units linked to one common outdoor unit.
The advantage of a multi-split system is space saving. Only space for a single outdoor unit is required, leaving you valuable garden space and, in some cases, where planning application is required, less complications, when applying for permission for a single outdoor unit.

Domestic Heat Recovery Ventilation and
Portable Domestic Air Conditioners
These units are designed to fit through a hole in the wall and to run on a normal 13 amp fused spur. They provide ventilation with heat recovery of approximately 80% and help to reduce condensation.

Unico Domestic Air Conditioners – Package Units
The Unico Inverter – Air Conditioner with No Outside Box
The Unico Inverters offer effective fixed domestic air conditioning solution, but without complex installation issues and unsightly exterior condensers. In some cases it is not always possible to put locate an external heat exchanger box (condensor unit) outside. The Unico single package unit is ideal in these cases.
Installation
The units can be installed very easily they are mounted on the wall by simply drilling two holes from the interior. There is no need to gain access to the outside of the building and this is particularly important where the units are being installed, for example, in high storey buildings such as high rise offices or apartment blocks. The installation can take no more than 3 hours, subject to access etc. All of the parts required for the installation are all provided, by Unico and come with each systems. The only power source needed is a standard 13 amp electrical supply