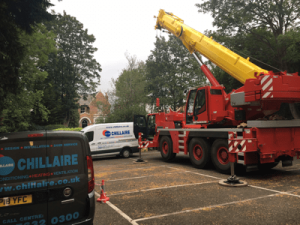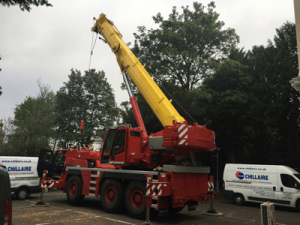 One of our longest-standing and valued customers in Leamington Spa recently needed a replacement Hitachi air conditioning system.
For over 50 years the Smallpeice Trust has been encouraging young people with a passion for engineering to make their ideas a reality. For engineers like ourselves, we believe this is really important work, and we are proud to have been servicing and maintaining their air conditioning system for almost 20 years.
Next generation air conditioning
We supplied and installed the Trust's old system back in 2000 and have been looking after it ever since.
All good things must come to an end. When a major component failed Hitachi could not supply a replacement. The only option was to install a new system, although 19 years of good service is impressive.
The brand-new Hitachi heat pump air conditioning systemwill provide energy-effcient heating and cooling.
Hitachi is a pioneer of energy efficient air conditioing systems. The outdoor unit in this installation uses their Power Active Model (PAM) inverter drive system, which suppresses electrical distortion to minimise power losses to less than 1%.
The indoor untis are compact, making them suitable for a wide-range of environments, and each room reaches the required temperature more quickly, delivering up to 30% more efficiency. The system isquiet too, thanks to the very low fan speeds.
Once at the right temperature the Hitachi inverters increase and decrease the speed of the compressor in an energy-saving mode to maintain perfect conditions.There's no need for the stop-start operation of constant speed systems.
Remote on/off options are available that can be activated by signals from key-cards, door or window switches, for example, and an easy-to-use infra-red remote control.
Expert air conditioning installation specialists on hand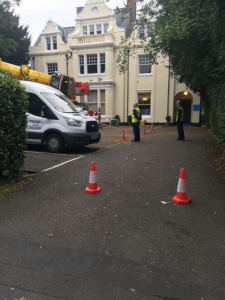 A large crane was needed for the installation, which our project team arranged, managing all the health and safety requirements.
An Institution of Occupational Safety and Health (IOSH) qualified project manager and a Site Supervisor Safety Training Scheme (SSSTS) qualified supervisor were on hand to make sure everything went smoothly and safely.
The work was carried out by our City & Guilds qualified engineers. It was an early start for everyone, with the crane lift starting at 6am, and the whole project was successfully completed in just one day.
Approved Hitachi suppliers
Chillaire Limited has been an approved Hitachi supplier and partner for over 20 years. We have a long-standing relationship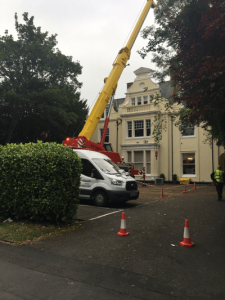 Hitachi UK, now owned by Johns Controls.
We have three local offices in the region, so please get in touch of you are looking for replacement air conditioning.
Coventry Office: 16 Lythalls Lane, Holbrooks, Coventry, CV6 6FG  Tel: 024 7624 9440
Nuneaton Office: Unit 1 Veasey Close, Attleborough Fields Industrial Estate, Coventry, CV11 6RT  Tel: 024 7632 0300
Alcester Office: Minvera Mill Innovation Centre, Station Road, Alcester, Warwickshire, B49 5ET  Tel: 01789 273289
Email: sales@chillaire.co.uk  Website: www.chillaire.co.uk