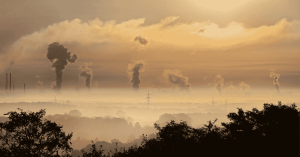 In December 2018 the Medium Combustion Plant Directive (MCPD) came into effect, which will still apply in the UK when we leave the EU.
The MCPD sets out emission limit values (ELVs) of nitrogen oxides (NOx), sulphur dioxide (S02) and dust produced by an individual combustion plant like a boiler with a thermal input equal to or greater than 1 MW and less than 50MW.
New Medium Combustion Plants (MCPs) with individual inputs over 1 MW can't now operate unless they comply with the ELVs, are properly registered and have a permit.
The deadline to register existing MCPs is still four or more years away, but planning to avoid last­minute issues and delays will be essential.
Context – Energy-related Products
MCPD is another step in the European Energy-related Products (ErP) drive to improve the efficiency and performance of heating and hot water products. Its goals include making users aware of the energy efficiency of their appliances, reducing carbon emissions, improving the overall efficiency of housing stock, and helping homeowners to reduce their energy bills.
The ErP Directive and Building Regulations Part L are both based on the output of a boiler. MCPD is different and will be used by specifiers, installers, building owners and facilities managers to make sure they are looking at the right things when boilers are installed or reviewed.
Boiler considerations
For example, if a plant room has two separate boilers, each with an input of 576kW, Building Regulations Part L would apply rather than MCPD. If a single boiler, such as a modular boiler, with an input of 1056kW was installed in the same plant room, MCPD would apply.
New MCP plants that have been installed and become operational since December 2018 must be registered and have a permit to operate. For recent installations, evidence will be needed that they were operational before that date, otherwise they will be regarded as new.
MCPs that have been substantially refurbished, repaired or altered in a way that changes their ELV, such as conversion from oil to natural gas for example, could be regarded as new.
Large projects with long periods between installation and when the system is commissioned are likely to be required to meet the ELV standards.
MCPD regulators
There will be five regulators across the United Kingdom and Republic of Ireland:
The Environment Agency in England
Scottish Environment Protection Agency
Natural Resources Wales
Northern Ireland Environment Agency
Environmental Protection Agency, Ireland.
MCPD registration and permit deadlines
Regulators say that applications for permits for new MCPs should be made at least three months in advance of operation, or four months in Scotland. If these timescales aren't met it's possible that installations will have to stand idle until a permit is issued.
Existing MCPs won't need to be registered or meet ELVs immediately. If they have an input above 5MW and below 50MW, they will need a permit by January 2024 and must meet the required ELVs by January 2025. Those with an input between 1 MW and 5MW must have a permit by January 2029 and be compliant with ELVs by 2030.
Existing MCP installations
Building owners, facilities managers and maintenance contractors should make auditing their assets a priority. As the deadlines approach permits could take much longer to be processed.
While modern condensing pressure jet boilers combined with up-to-date burners should meet MCPD standards, older style pressure jet boilers and burners might not be capable of achieving the necessary ELVs. Testing will highlight any issues and will, in any case, be required for registration.
Existing MCPs that don't meet the emission targets might need to be replaced or be rectified ahead of the deadlines, requiring additional equipment or new components, so budget proposals and business cases are likely to be needed.
Chillaire – a national heating, ventilation and air conditioning partner
Centrally located in Nuneaton, and with offices around the UK, Chillaire is a trusted partner for design, installation and maintenance of heating, ventilation and air conditioning systems.
You can contract us through our website www.chillaire.co.uk or email us at sales@chillaire.co.uk.
You can call any one of our local offices:
Nuneaton & Warwickshire Office: Unit 1 Veasey Close, Attleborough Fields Industrial Estate, Nuneaton, CV11 6RT. Telephone: 024 7632 0300
Coventry & West Midlands Office: 16 Lythalls Lane, Holbrooks, Coventry, West Midlands, CV6 6FG. Telephone: 024 7624 9440
Leicester & Leicestershire Office: 3rd Floor, St George's House, 6 St George's Way, Leicester, Leicestershire, LE1 1QZ. Telephone: 0116 202 5094
Redditch & Alcester & Worcestershire Office: Minerva Mill Innovation Centre, Station Road, Alcester, Warwickshire, B49 5EH. Telephone: 01527 531275
Northampton & Northamptonshire Office: Moulton Park Business Centre, Redhouse Road, Moulton Park, Northamptonshire, NN3 6AQ. Telephone: 01604 269540
Kettering, Corby & Northants Area Office: 10A Silver Street, Kettering, Northants, NN16 0BN. Telephone: 01536 386046