Bedford Air Conditioning
Looking for Bedford air conditioning? Then contact one of the leading experts today. Chillaire has been trading in the industry for nearly three decades, and our ability to react to the ever-changing landscape of such a competitive industry is why we've been able to build up such an outstanding reputation when it comes to designing, installing and maintaining commercial and domestic air conditioning.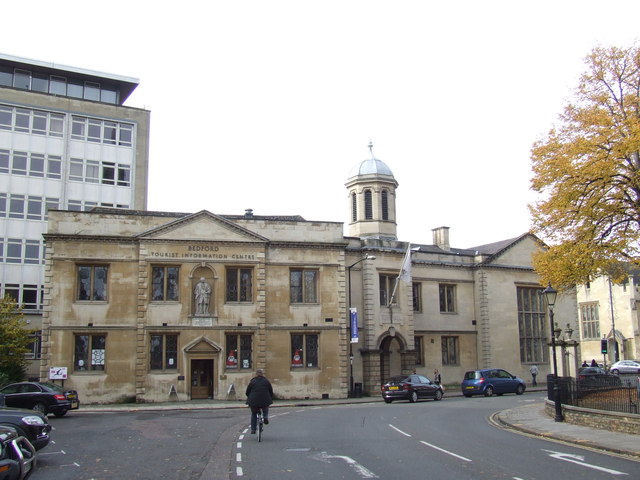 Whatever the Weather
Contemporary air conditioning units can produce either warm or cold air, to accommodate for the weather conditions.
We're committed to ensuring that what we do minimises any potential damage to the environment, which is why we're careful to plan our designs very methodically to make the most of the unit; creating maximum efficiency.
We are verified partners with some of the industry's biggest names such as Daikin, Mitsubishi and many more, so you know that your installation operates using only the best equipment money can buy.
Bedford Air Conditioning Repair Specialists
Since our establishment, we've been able to provide our customers with attentive and expert service, and we believe this is what has given us such a high standing in the industry.
As well as the design and installation of Bedford air conditioning, we offer a selection of repair and maintenance services which keep your air conditioning in fantastic condition.
Our air conditioning repair services include:
Inspections on coils, filters and the airflow
Examination of refrigeration and pressure levels
Leak identification
Pipework and insulation management and repair
Comprehensive maintenance reports
Office Air Conditioning in Bedford
We've performed countless installations during our time in business, but we specialise in office air conditioning, fitting units in offices of all shapes and sizes.
The weather, particularly in the UK, isn't always easy to fathom – cold snaps can often turn into scorching heat at the drop of a hat. Working in conditions that are either too hot or too cold, can hurt the productivity of your team, which is why it's a good idea to stay on top of the conditions, whatever the weather.
Air conditioning in the office is no longer considered a luxury, but rather an essential, and our expert Bedford air conditioning team are highly-knowledgable and are capable of installing units in a variety of scenarios.
We also provide a complimentary site survey to ensure we're able to find the perfect solution for you and your workplace. We also offer service maintenance contracts and a 24-hour emergency service facility all year round.
The Bedford Air Conditioning Installation Team
Every expert in our Bedford air conditioning installation team is all up to date with the latest certifications needed to perform building and structural work, including a valid CSCS card.
In addition to this, each member of our technical team, by law, must hold the latest accreditations for the secure handling and transportations of refrigerants.
Our services are suitable for a vast selection of clients in a massive range of niches, from substantial scale warehouses and retail premises to office spaces and domestic homes.
Our commitment to high standards is stronger than ever, and our goal is to offer the very best Bedford air conditioning services.
Office 
● 
Healthcare 
● 
Hospitality 
● 
Restaurants & Retail 
● 
Education 
● 
Industrial 
● 
Factories 
● 
Production 
● 
Manufacturing 
● 
Warehouse & Distribution 
● 
Residential
In addition to Bedford we deliver our services UK wide.
Chillaire Limited
Moulton Park Business Centre
Redhouse Road
Moulton Park
Northampton
Northamptonshire
NN3 6AQ