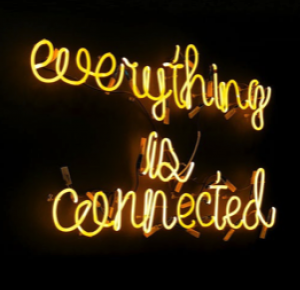 Air conditioning systems connected to the IoT (Internet of Things) using Wi-Fi can warn your facilities manager before something goes wrong.
Preventative diagnostics allow IoT-enabled devices, including your air conditioning system, to contact a repair team, building owner or manager.
Damage can even be reduced with automated actions, such as turning off the power to a unit or resetting the system.
 Automatically improve working conditions
Internet-enabled devices with digital thermostats can also detect environmental changes and make automatic adjustments to maintain a comfortable environment.
Connected air conditioning solutions can also provide regular updates about humidity and air quality, so building users and owners can make adjustments to create a more comfortable and healthier environment.
Property management companies are especially interested in IoT controls for commercial HVAC installations. With greater awareness of conditions, building managers can make remote adjustments. It's also beneficial for educational and health care environments, where air quality is especially important.
There are practical business benefits too. Improved working conditions have been shown to improve productivity by up to 20% and employee retention by 10%.
A flexible future for air conditioning
This flexibility will increase in the future. Air conditioning systems will be able to respond when people arrive and move around a building. People with electronic identity cards could even set personal preferences for their own office or desk space.
Lights, window blinds, door locks, and lifts could all be linked to the same core control system. Not only could it make working conditions much more personal, it could help mangers and space planners understand how people relate to their environment.
Add artificial intelligence (AI) and decisions about maintenance cycles, repairs and replacements could all be automated to streamline processes, manage costs, and improve performance. Guesswork about which parts are needed and when routine checks should take place will become things of the past and repairs and replacements can be prioritised more efficiently.
Predictive analytics could even allow buildings to automatically respond to weather forecasts and pollen counts, for example, to maintain optimum conditions.
In industrial locations engineering teams could quickly test and learn how adjustments to environmental conditions improve processes, production and employee safety.
Sensitive sensors
For building owners, managers, and technicians, Wi-Fi control of temperature and humidity means they no longer have to visit multiple sites to adjust their indoor environments. It also saves money at installation by reducing wiring and labour costs.
Control can even be shared between building managers and users to optimise comfort, IAQ and energy consumption.
Smart meters, benchmarking data and costs can all be analysed to improve energy and cost performance as well as working conditions.
A national air conditioning company
Chillaire operates across the country and we are always happy to discuss your building management needs. Please get in touch for a free, no obligation discussion and quotation.
Visit our website www.chillaire.co.uk or email us at sales@chillaire.co.uk.
Chillaire Limited has local offices around the country:
Nuneaton & Warwickshire Office: Unit 1 Veasey Close, Attleborough Fields Industrial Estate, Nuneaton, CV11 6RT. Telephone: 024 7632 0300
Coventry & West Midlands Office: 16 Lythalls Lane, Holbrooks, Coventry, West Midlands, CV6 6FG. Telephone: 024 7624 9440
Leicester & Leicestershire Office: 3rdFloor, St George's House, 6 St George's Way, Leicester, Leicestershire, LE1 1QZ. Telephone: 0116 202 5094
Redditch/Alcester & Worcestershire Office: Minerva Mill Innovation Centre, Station Road, Alcester, Warwickshire, B49 5EH. Telephone: 01527 531275
 Northampton & Northamptonshire Office: Moulton Park Business Centre, Redhouse Road, Moulton Park, Northamptonshire, NN3 6AQ. Telephone: 01604 269540
Kettering & Corby Office: 10A Silver Street, Kettering, Northants, NN16 0BN. Telephone: 01536 386046